FDA Memo Reveals More Health-Related Apple iWatch Clues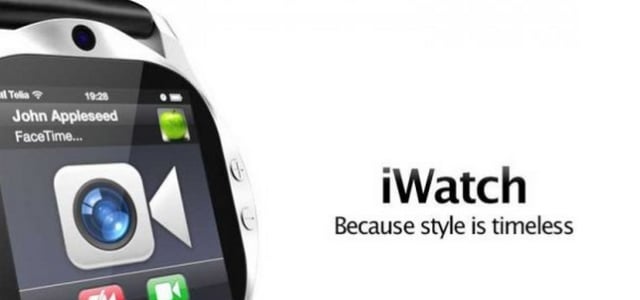 A newly released memo covering a meeting that Apple (NASDAQ:AAPL) executives had with Food And Drug Administration officials last December offers another tantalizing clue about the potential type of health-monitoring sensors that will be found on the rumored iWatch and gives an inside glimpse of the Cupertino-based company's overall approach to mobile-enabled medical technology. A memo of the meeting was obtained by Apple Toolbox via a Freedom of Information Act request.
News of Apple's meeting with the FDA was first reported by The New York Times in January when the meeting was spotted on the FDA's public calendar. However, the only details that were available at that time were the subject of the meeting — "Mobile Medical Applications" — and the attendees. Apple employees at the meeting included Jeff Williams, Bud Tribble, Michael O'Reilly, Cathy Novelli, and Tim Powderly. Jeff Williams is Apple's senior vice president of operations, while Bud Tribble is vice president of software technology. Michael O'Reilly is a relatively new Apple employee who was hired away from the Masimo Corporation (NASDAQ:MASI), a company that specializes in non-invasive health-monitoring technologies. Cathy Novelli and Tim Powderly both handle government-related affairs for Apple.
The presence of O'Reilly is especially telling since Apple's iWatch is rumored to include multiple kinds of non-invasive health-monitoring sensors. As noted in the FDA memo obtained by Apple Toolbox, a large portion of the meeting revolved around the hypothetical use of a mobile glucometer. Glucometers are devices that measure a person's blood sugar levels. Using the example of the glucometer, the FDA explained that it only regulates medical devices used for diagnostic purposes, but not devices used for educational or informational purposes. While the software that measures the blood glucose levels would be considered diagnostic, the device that actually takes the reading and the device that displays the reading would both be considered informational and would not be regulated by the FDA. Presumably, this means that the iWatch and the iPhone would remain outside of the FDA's purview.
While the glucometer was only brought up in the meeting as an example of how the FDA regulates mobile health products, there are other indications that Apple's iWatch will include the ability to monitor blood glucose levels. A recent report from Japan's Nikkei predicted that Apple's "watch-like wearable gear" will include biometric sensors that will collect various health-related data, such as blood sugar levels, oxygen saturation, calorie consumption, and sleep activity. Apple's recently unveiled health data storage platform called HealthKit and an associated Health app also strongly suggest that Apple is laying the foundation for a health-monitoring wearable tech device.
Finally, besides dropping hints that Apple's iWatch will include a glucometer, the FDA memo also revealed Apple's overall philosophy toward mobile technology and its potential to improve people's lives. "Apple sees mobile technology platforms as an opportunity for people to learn more about themselves," stated the FDA's memo. "With the potential for more sensors on mobile devices, Apple believes there is the opportunity to do more with devices, and that there may be a moral obligation to do more."
While the iPhone maker may be concerned with its "moral obligation," Apple investors and analysts are already salivating over the additional revenue that an iWatch could generate. In a recently issued research note obtained by Apple Insider, UBS' Steven Milunovich predicted that the iWatch could bring Apple up to $6.5 billion in additional revenue during fiscal 2015 and an extra $11 billion in fiscal 2016.
Follow Nathanael on Twitter (@ArnoldEtan_WSCS)
More From Wall St. Cheat Sheet: