Finally: Nokia-Microsoft Deal to Close on Friday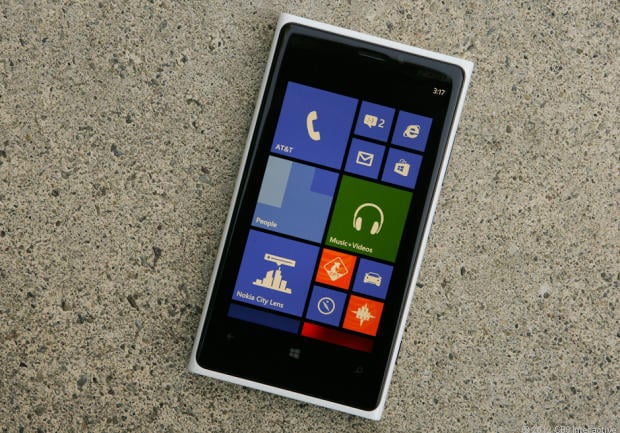 Nokia (NYSE:NOK) has announced that the long-awaited sale of its smartphone division to Microsoft (NASDAQ:MSFT) will finally be completed on Friday, April 25. The acquisition was originally supposed to close sometime in the first-quarter of 2014, but regulatory issues have prevented the companies from completing the $7.2 billion deal on schedule. "The transaction is now subject only to certain customary closing conditions," the company said in a press release.
Microsoft announced that it was purchasing Nokia's smartphone unit back in September, shortly after then-CEO Steve Ballmer announced his retirement. One of the things Ballmer has said he regrets most about his time at Microsoft was essentially missing out on the smartphone and watching the company be eclipsed in that arena by competitors Apple (NASDAQ:AAPL) and Samsung (SSNLF.PK). Nokia is the biggest maker of smartphones running on the Windows Phone operating system, so owning that branch of the company will give Microsoft total control over its smartphone efforts.
Now, new CEO Satya Nadella will be faced with the challenge of guiding the unit to profitability. Nokia once was successful in the cell phone market, but it too has been beaten out by industry dominators Apple and Samsung. Some are cynical that Microsoft's Windows platform stands a change against the two companies that soak up over 100 percent of the profits made by the increasingly saturated smartphone industry. In its last set of earnings, Nokia's Devices and Services unit posted a loss of $34 million.
Microsoft VP of Legal and Corporate Affairs Brad Smith published a blog post on Monday giving some more details about the transaction, as some changes and additions have been made at the last minute. Microsoft will control the Nokia website and social media sites after the deal closes, though the original proposition didn't involve Nokia's web holdings. At first, all employees in Nokia's chief technology office were going to remain with Nokia, but now 21 employees based in China working on developing mobile phones will transition to work at Microsoft. Lastly, Microsoft will not acquire a Nokia manufacturing facility in North Korea.
"The completion of this acquisition follows several months of planning and will mark a key step on the journey towards integration. This acquisition will help Microsoft accelerate innovation and market adoption for Windows Phones. In addition, we look forward to introducing the next billion customers to Microsoft services via Nokia mobile phones," Smith wrote.
The companies got approval from China's Ministry of Commerce at the beginning of the month and are continuing to move forward in other Asian countries. It is uncertain whether the deal will still face hang-ups in India, which is a major area of production for Nokia's phones, as the company is currently embroiled in a tax dispute in the country. Nokia's current CEO Stephen Elop, who worked for Microsoft before taking that position, will leave Nokia to return to Microsoft in the deal. Nokia is expected to announce his successor on Friday, and perhaps give more details about what the company plans to do with all that cash.
More From Wall St. Cheat Sheet:
Follow Jacqueline on Twitter @Jacqui_WSCS