Finally! Sprint-SoftBank Deal Gets Shareholder Approval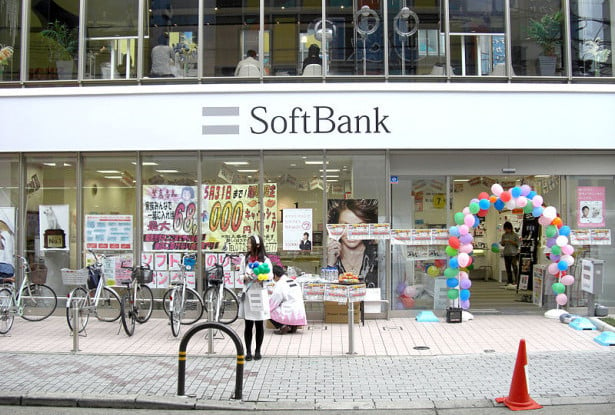 SoftBank's (SFTBY.PK) deal with Sprint Nextel Corp. (NYSE:S) finally had its official vote at Sprint's shareholder meeting on Tuesday. The deal achieved 98 percent approval from Sprint's shareholders who voted at the meeting and represents 80 percent of Sprint's outstanding stock.
The final hurdle before Japanese SoftBank owns 78 percent of the U.S.'s third-largest wireless carrier is Federal Communications Committee approval.
The deal is finally moving forward after a drawn-out bidding war between SoftBank and Dish Network (NASDAQ:DISH) for Sprint. After Dish made a competing $25.5 billion offer, SoftBank sweetened its deal to $21.6 billion from the previously offered $20.1 billion, an amount some shareholders felt was undervaluing the company. After SoftBank raised its offer, Dish dropped out of the race. Both SoftBank and Dish were looking to break into the U.S. mobile phone market through the Sprint acquisition.
SoftBank has long expressed confidence that it would be Sprint's best option, having the mobile phone experience necessary to turn Sprint into a real competitor against rivals AT&T (NYSE:T) and Verizon Wireless (NYSE:VZ).
SoftBank said in an email: "We are pleased to have the overwhelming support of Sprint shareholders. We look forward to receiving FCC approval and promptly completing the transaction so that we can begin implementing our plans to deploy an advanced Sprint network that supports innovative devices and service packages tailored to the rapidly expanding mobile needs of U.S. consumers."
SoftBank Chief Executive Officer Masayoshi Son said he was excited about the opportunity to provide Americans with more competition in the wireless market. "You cannot just watch one guy and be relaxed," he said in an interview with the Wall Street Journal last month. "There is always one more guy who might do something else. That's what we can bring to the American consumers."
But the battle between SoftBank-Sprint and Dish hasn't ended yet. Sprint and Dish have been vying for the half of the wireless broadband service provider Clearwire (NASDAQ:CLWR) that Sprint doesn't already own. Both Dish and Sprint are looking to grow their wireless spectrum holdings through acquiring shares in Clearwire. Son said acquiring the rest of Clearwire would allow Sprint to improve its network speeds. The speed of wireless networks in the U.S. are about 30 to 40 percent slower than in Japan, a fact Son has called "unbearable."
The FCC has not yet announced when it will review the case, but SoftBank and Sprint said they expect the deal to close by the beginning of July. Despite the deal coming to a close, with Clearwire's acquisition still up in the air, the drama between the companies isn't quite over yet.
Follow Jacqueline on Twitter @Jacqui_WSCS
Don't Miss: Sony Plays Catch-Up in Online Music Streaming.