Fitch: Nokia Is Leaner and Meaner Without Devices Unit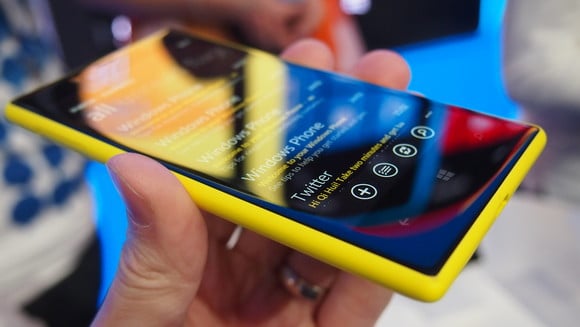 Finnish technology giant Nokia (NYSE:NOK) on Tuesday announced that it would sell its devices and services business and license-related patents to Microsoft (NASDAQ:MSFT) for 5.44 billion euros ($7.17 billion) in cash. News of the deal, which is expected to close in the first quarter of 2014, pushed shares of the phone maker up as much as 25 percent while Microsoft sank about 5 percent on the news.
At a glance, the reason for the different impact of the deal at each company is obvious: Nokia's devices and services segment, though responsible for 51 percent of the company's total sales in 2012, had an operating margin of -4.5 percent. The segment lost 703 million euros ($903.2 million) last year on revenues of 15.7 billion euros ($20.68 billion), down 34 percent on the year. Once the most dominant phone maker on the planet, Nokia's devices business has now become something of a liability, hemorrhaging cash and struggling to retain its spot in the pantheon of smartphone makers.
In the wake of the deal, Nokia announced its intention to focus on Nokia Siemens Networks, its network infrastructure and services business, and HERE, a mapping and location services business.
In 2012, Nokia Siemens Networks accounted for 45 percent of total Nokia sales with 13.78 billion euros ($18.16 billion) in revenue, down 2 percent on the year, and landed an operating profit of 778 million euros ($1 billion) on a margin of 5.6 percent. HERE, the mapping segment, accounted for about 4 percent of total sales with 1.1 billion euros ($1.45 billion) in revenues and landed an operating profit of 154 million euros ($202.9 million) on a margin of 13.9 percent.
Ratings agency Fitch said Thursday that it placed Nokia's BB- on rating watch positive because of the company's cash on hand and a renewed focus on its more profitable segments. This placement indicates that there is a "heightened possibility" of a positive ratings change, which would be a boon for Nokia.
Fitch commented: "The sale of the D&S business brings to a close a period of extreme stress in the credit profile of the handset industry's former leading manufacturer — at one time responsible for close to 40% handset unit volumes on a consistent basis. The pace of industry change, the accelerated advent of the smartphone and dominance of Apple's iOS and Google's Android as the industry's leading operating systems have seen Nokia's handsets business increasingly marginalised. This business has recorded significant losses and driven material weakness in the company's cash flows."