Flipkart Launches Android Phones, Boosting Google in India
The smartphone battle in India is heating up. E-commerce company Flipkart, one of India's top ten websites, isn't waiting for Mozilla and Google (NASDAQ:GOOG) to launch their smartphones, and instead has unveiled a smartphone line of its own.
The move by Flipkart, a company that's commonly described as India's Amazon (NASDAQ:AMZN), can draw only general parallels with Amazon's recent announcement of its Fire Phone. The high-end Fire Phone incorporates sensors, cameras, a 3D effect, and other features meant to attract American consumers. Flipkart's smartphones, on the other hand, are meant for the company's home country, the next frontier in the tech world: India.
Flipkart's smartphones, produced in partnership with manufacturer Karbonn, start at approximately $45 and support Android Jelly Bean and Android KitKat. They also support dual SIM, and each features a 1.2 GHz dual core processor. The company's launch of the four phones in its line closely follows announcements by both Mozilla and Google that they would launch low-priced smartphones to the Indian market. Mozilla announced early in June that its $25 Firefox OS smartphone, manufactured by Intex and Spice, would be available in India "in the next few months."
Intex's mobile business head, Sanjay Kumar Kalirona, said at the time, "The platform will give us an edge in upgrading buyers from feature phones to smartphones while making it affordable for the mass market. This will propel our devices to be much more than a way to use the Web, but take the engagement further and develop the Web as a mobile platform."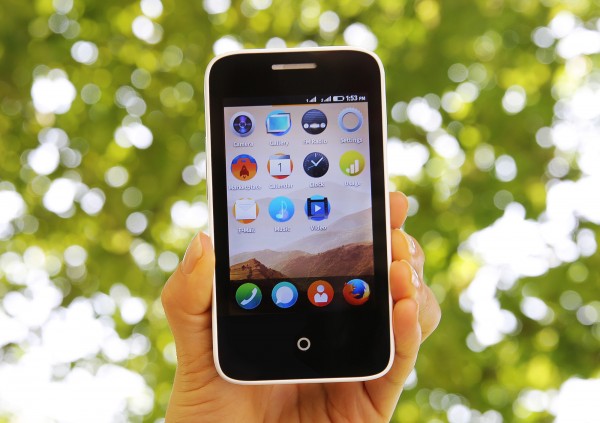 Because Firefox OS runs web apps, the platform provides an open environment that contrasts with the Android and iOS ecosystems, which use apps that run natively instead of web apps that are available on any device. CNET reported that getting developers to create web apps can be a tough sell, as they're traditionally been second to native apps in performance.
At Google's recent I/O developers conference, Android chief Sundar Pichai, a native of India himself, introduced the company's Android One program, which will launch a range of smartphones costing less than $100 in India this fall. As Wall St. Cheat Sheet reported at the time, Pichai announced that Android has reached 1 billion users, and the company is turning to India's huge, untapped market to win the next billion.
The Android One program specifies hardware and software guidelines for affordable smartphones, and Google is partnering with three manufacturers, Micromax, Karbonn, and Spice, to launch the initial range this fall. At the conference, Pichai noted that the typical Android One phone will feature a 4.5-inch screen, a removable SD card, FM radio capability, and space for two SIM cards.
Early in June, BGR reported that the Indian smartphone market grew 186 percent year-over-year in the first quarter of 2014, with 17.59 million smartphones shipped in the quarter versus 6.15 million in the first quarter of 2013. Smartphones also accounted for 29 percent of phone shipments in India, a 19 percent increase from the first quarter of 2013.
Samsung (SSNLF.PK) led the smartphone market, with a share of 35 percent, followed by Micromax at 15 percent, Karbonn at 10 percent, and Lava at 6 percent. India's smartphone market is expected to reach 80.57 million units this year, and Bloomberg reports that smartphone penetration has reached just 10 percent, so there's a huge amount of room for growth.
Bloomberg also points out that while the Android One program, and other companies' phone offerings, are aimed at expanding access to smartphones, introducing smartphones is also about introducing software. While Mozilla hopes that consumers and developers will adopt its open-source approach with web-based apps, software downloads are a serious business for Google, one that it's likely hoping to take control of in India both with its own Android One smartphones and with other Android smartphones being sold in the country, like Flipkart's.
Google is also looking to retain control over what device makers can do to modify Android, in order to avoid a repeat of its Android debacle in China. Google doesn't offer its own app store in China, so Samsung, Xiaomi, and other device makers have opened their own app stores, and then modify Android to run without Google's apps and to promote their own offerings. Further complicating the situation, Android users in China download a variety of app markets to get software that's exclusive to each. The same has started to happen in India, where Microsoft's (NASDAQ:MSFT) popular Nokia (NYSE:NOK) X smartphone runs a modified version of Android without Google's apps.
Google is looking to restrict those types of modifications, and all Android One phones will run the stock version of Android so that hardware manufacturers won't be able to change the company's software, and so that Google will be able to update the devices automatically. When manufacturers want to add localized apps, they'll need to offer them on the Play Store.
PCWorld reports that an estimated 20 to 25 percent of Android shipments globally don't feature Google services, and that's exactly what Google doesn't want to become the norm in an emerging market like India. It's in Google's best interest to keep the Android platform under its own control, so that it doesn't get cut out of the software loop. However, there's a fine balance between making the traditionally open Android platform more consistent and making the Android One parameters too restrictive, which could hurt the number of manufacturers who join the program in the future. And not every manufacturer offering an Android phone has to sign up for the Android One program; the project just helps them produce an affordable smartphone more quickly and cheaply.
Flipkart's smartphones are likely to do in India what the Fire Phone is expected to do in the U.S.: to make e-commerce more mobile. If they take off, they'll also help Google to further establish Android's status as an operating system in India. That demonstrates that each company's move to introduce a new smartphone into the space is about software just as much, if not more, than it's about the hardware.
Especially for Google, the Play store and users' purchases of media and software drive revenue, exactly as they would for Flipkart if it successfully integrates online retail into its phones and encourages users to make purchases. Mozilla's Firefox OS, Microsoft's Windows, plus Google's Android are all competing to win developers, manufacturers, and consumers to become the dominant operating system and software provider as India makes the switch to smartphones.
When Google announced its Android One program, Pichai told the I/O audience: "When I go back home to India and other countries like that, it is exciting to see the impact phones have on people's lives, but it's disappointing that only less than 10 percent of the population has access to smartphones. We want to change that." Google isn't the only one with that aspiration, and in the coming years, India will be a fiercely competitive battleground for affordable smartphones as the country shifts from feature phones to smartphones and all of the software that comes with them.
More from Wall St. Cheat Sheet: