For One Day Only, Anyone Can Buy Google Glass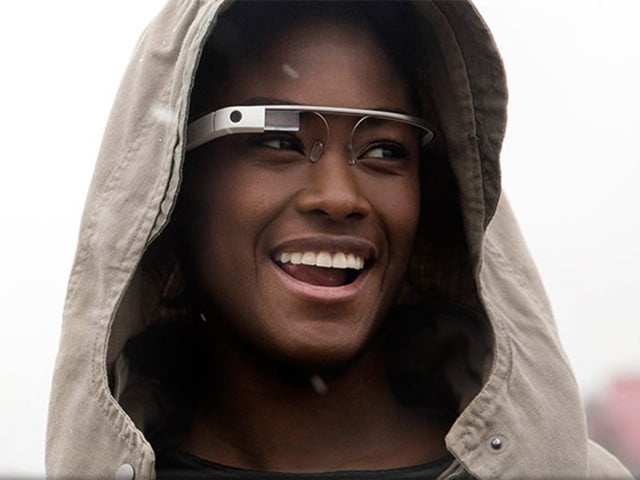 Google (NASDAQ:GOOG)(NASDAQ:GOOGL) on Thursday announced that Google Glass will be available for anyone in the U.S. to purchase on one day only: Tuesday, April 15. Reports started coming out on Thursday that Google would open its Glass Explorer program for anyone in the U.S. on one day later this month, and Google confirmed those reports later in the day, saying: "Whoops. So… we'd planned to post this next week but it looks like the cat's out of the bag now."
Here's how the Glass Explorer expansion will work. Starting at 6 a.m. Pacific Time on Tuesday, any adult in the U.S. will have the chance to purchase Google Glass for $1,500, plus tax. The device will come with either a prescription frame or sunglasses frame of your choice.
Google has already expanded its Glass Explorer program through different initiatives, including a friends and family program that allowed friends and family of current Glass Explorers to pick up a pair; a social media initiative using the hashtag #ifihadglass; and programs through schools or universities. But allowing a limited number of people (Google didn't say how limited the number is) to buy a pair is the boldest expansion of the program yet.
"Our Explorers are moms, bakers, surgeons, rockers, and each new Explorer has brought a new perspective that is making Glass better. But every day we get requests from those of you who haven't found a way into the program yet, and we want your feedback too. So in typical Explorer Program fashion, we're trying something new," the Glass team said in a blog post.
According to a report from The Verge that let the cat out of the bag on Google's secret after obtaining an internal document detailing plans for expansion, this version of Glass will not be the same product that will be released to all consumers later this year. It's likely that Google is trying to get even more kinks worked out before launching the consumer version and is looking to move some more inventory of the current iteration of Glass before the finalized product hits the market.
Despite skepticism from prominent tech journalist and Glass Explorer Robert Scoble, it seems that Google is moving forward with having Glass consumer-ready by the end of 2014. Scoble has said that the product still has too many bugs to work out and is too expensive for it to be a hit with consumers anytime soon. Scoble also recently expressed that he's skeptical of Google's ability to "stick with a product."
In an article written at the beginning of the year titled "Why Google Glass is Doomed," Scoble laid out an argument for why he believes Glass won't be a success when it's released on the market. Reasons included the device's high price (it will cost at least $500), the lack of quality apps that have been designed for Glass (even Facebook is difficult to use on the device), low battery life, and a poor user interface. Scoble thinks it will be at least 2016, if not closer to 2020, before Glass will be ready to become popular among consumers.
If you're interested in buying Google Glass on April 15, you can set yourself up to receive a reminder here. They go on sale at 9 a.m. Eastern.
More From Wall St. Cheat Sheet:
Follow Jacqueline on Twitter @Jacqui_WSCS