ForceField Energy Set to Become a Leader in LED Industry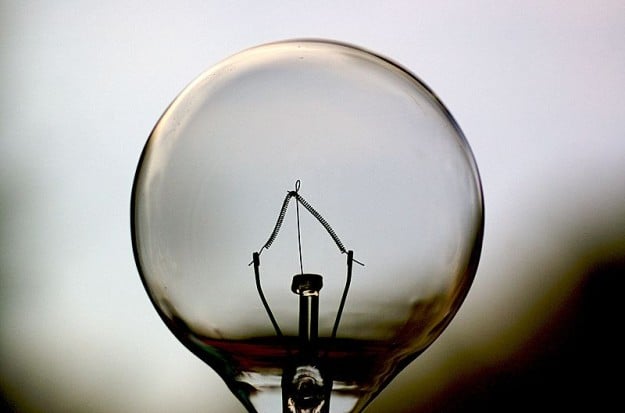 With 2013 now behind us, investors must look ahead and endeavor to discover new industries that are set to profit because of changes in technology. One industry that is setting up for significant growth in the months and years ahead is LED lighting. And there is one company in particular that is set to prosper because of the LED growth. That company is ForceField Energy (NASDAQ:FNRG).
ForceField Energy is a worldwide distributor of high-quality LED lighting with a leading LED manufacturer holding a number of patents. The company is also a distributor of smart electric meters and has a subsidiary with a proprietary cutting-edge technology that converts waste heat into clean electricity. However, one of the primary reasons why ForceField Energy appears to be on the cusp of significant growth is because of a shift away from incandescent lighting and toward LED lighting.
As of January 1, it will became illegal to manufacture or import traditional 60-watt and 40-watt incandescent bulbs. These bulbs do not meet the minimum efficiency standards created in a 2007 bill. With incandescent bulbs effectively out of the retail picture going forward, LED lighting will be at the forefront for the months and years ahead. This shift will not only be beneficial for ForceField Energy but also to consumers and the environment.
Consumers with large electricity bills will likely be the first to flock to stores to purchase LED bulbs. Although the old incandescent bulbs will no longer be manufactured, high efficiency incandescent bulbs still will be. These bulbs cost about $1.50 per bulb but only use 28 percent less power. While a 40-watt LED bulb sells for around $7.50, it uses a whopping 85 percent less energy than a traditional bulb.
So while the upfront cost to purchase the LED bulb is a little higher than the high-efficiency incandescent bulb, the amount of money one saves from installing a house of LED bulbs will be monumental. Additionally, while incandescent bulbs last an average of around 1,000 hours, LED bulbs can last 50,000 hours or more. So not only do consumers get the electricity savings, they also won't have to worry about replacement cost.
In addition to high-efficiency incandescent and LED bulbs, consumers could also opt for CFL (compact fluorescent) bulbs. However, based on some recent health studies, that would not be recommended. CFL bulbs contain liquid mercury, which can be turned into gas when the light is turned on. This gas, in turn, can emit ultraviolet light. Once emitted, the bulb's phosphor coating absorbs the UV light. The bulb's phosphor coating does serve to protect human skin from damage but it is not full-proof.
A 2012 Stony Brook University study found that CFL bulbs are much more likely to leak UV light than traditional fluorescent bulbs. The research indicates that many CFL bulbs have cracks in the coating, which makes a leak of UV light much more likely. Given the health risks and the fact that CFL bulbs only last about 8,000 hours on average (16 percent of what LED bulbs last), it would seem an easy choice for consumers to flock to LED bulbs.
Now that the shift in technology has been analyzed, what about ForceField Energy itself? Well, the company is positioned perfectly to profit from the growth. In anticipation of this expected growth, investors have gobbled up shares of ForceField Energy over the past three months, which has resulted in a more than 16 percent rise in the share price. The company is now valued at just less than $100 million, which seems minuscule compared to the potential the company has.
Looking at the recent industry estimates, there are roughly 2.5 billion fixtures in commercial and industrial buildings across the United States. These buildings will need to change from incandescent to LED lighting at some point, and the worldwide cost of changing all existing indoor and outdoor fixtures is expected to be more than $1 trillion over the next 10 years. ForceField Energy has the ideal marketing and business strategy, which makes it a prime candidate to significantly benefit from this trend. ForceField Energy offers its clients a complete solution that includes all necessary steps to change from incandescent to LED lighting.
The company's solution is made possible, amongst other things, through an innovative financing offer and with an exclusive distribution agreement with Shanghai Lightsky. ForceField Energy will continue to introduce Lightsky's LED products in the North American, Latin American, Caribbean, and European markets by building a network of sub-distributors that can target various customers including commercial enterprises, industrial businesses, institutions, and government organizations. The global reach of ForceField Energy can be seen through two recent contracts.
On November 20, ForceField Energy signed an agreement with QSR International to install LED lighting at one KFC location and one Quiznos location in Latin America. QSR International is a multibrand franchise restaurant developer with 145 restaurants located in 15 countries throughout Latin America and the Caribbean. The deal does indicate that if all goes well with the first two locations, ForceField may be in line to receive additional installation requests.
The second recent contract was announced on December 6. ForceField Energy was awarded a contract with the Comptroller General's Office of the Republic of Costa Rica to supply and install its SL3 LED street lights in the government agency's parking facility. Additionally, ForceField Energy formed a strategic alliance with the University of Costa Rica to support a demonstration project to study the health benefits of LED lighting on professors and university employees as well as the impact on academic grades of attending students.
These recent deals clearly show the potential that ForceField Energy has, both domestically and globally. Given the demand that the LED lighting industry is likely to experience over the coming years because of the retirement of the incandescent bulb, ForceField Energy appears ready to profit significantly. And given the momentum shares have started to gain over the past three months, investors should definitely keep their eyes on ForceField.
Christine Andrews is an analyst and fund manager with almost 20 years of investment experience. She covers a variety of industries, with a special focus on technology, and likes to write about value stocks, poorly understood or under-followed situations, and contrarian perspectives.
Don't Miss: BP Wins Latest Round of Spill Bill Battle.