Ford CEO: Japan's Currency Manipulations Hurt U.S. Automakers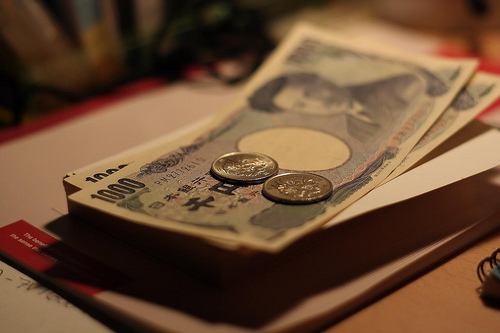 Since mid-November, the Japanese yen has fallen against every major currency, including 18 percent versus the dollar, effectively bolstering the value of overseas sales for Japanese exporters from Toyota (NYSE:TM) to Sony (NYSE:SNE). The pullback in the dollar against the yen have risen doubts over the effectiveness of the Bank of Japan's big-bang stimulus program, which was announced on April 4, and prompted Ford (NYSE:F) Chief Executive Officer Alan Mulally to go on the offensive.
Mulally has expressed concerns about the yet throughout this year, but on Thursday he said Japan was "absolutely" manipulating its currency during an interview with Bloomberg TV. "With the currency manipulation, we just have to get back to the place where the currencies are set by the markets and the free trade agreements really are free trade agreements," he said.
Japan's tremendous monetary initiative was aimed at turning around decades of slow or negative economic growth. Taking a page out of the increasingly-familiar Bernanke playbook, the country's central bank said in an April 4 statement that it would "enter a new phase of monetary easing both in terms of quantity and quality." That plan included doubling Japan's monetary base.
The country has faced accusations of currency manipulation before. In February, when global economic growth was tepid at best, the G20 examined competitive currency devaluation, with Japan taking center stage because its strategy to reverse 'stagflation' and spur economic growth hinges on the aggressive weakening of the yen. As Japan's quantitative monetary easing program has continued, international criticism has only grown. This week, Bank of Korea Governor Kim Choong Soo urged Asian countries to worked together to defend themselves against the fallout from Prime Minister Shinzo Abe's reflation campaign.
However, "Mulally is one of the harshest critics on the yen," LMC automotive analyst John Zeng told Bloomberg. "A weaker yen puts [Ford] in a disadvantageous position."
During the interview, the Ford CEO explained his concerts that Japan has become a closed market for United States automakers. They have hired lobbyists to oppose Japan's efforts to join negotiations aimed at creating the Trans-Pacific Strategic Economic Partnership, a free-trade agreement meant to liberalize the economies of the Asia-Pacific region.
"It's just the most closed market in the world," Mulally said regarding Japan, where Japanese automakers account for more than 90 percent of car sales.
Some members of Congress agree. Democratic Representative Sander Levin of Michigan and 46 other Democrats wrote President Barack Obama a letter in March claiming that the automobile import market in Japan is unfairly closed to United States-made vehicles and allowing the country to join the regional trade organization would hurt rather than help trade imbalances.
When asked about the criticism at a company event in Tokyo on Thursday, Sho Minekawa, a senior managing officer at Honda (NYSE:HMC), said that it is "not true" that Japan is a closed market. Still, there are signs that Japanese carmakers are taking advantage of the weak yen; Nissan cut the prices on seven models and boosted incentives, a move that helped its U.S. sales surge 25 percent in May, triple the industry-wide gain.
Nevertheless, in the United States, Ford has grown increasingly competitive with the Japanese automakers. During his visit to China to open a factory in the southeastern city of Nanchang, Mulally said that Ford's sales have been growing faster than "we all expected," according to Bloomberg. He then indicated that China may eventually become an export hub for Ford. "I think it's just a matter of time," he said when asked about Ford exporting from China. "Over time, all of our facilities are positioned so we can support all the markets around the world from any location." But for now, the U.S. automaker is focused on meeting Chinese demand.
Follow Meghan on Twitter @MFoley_WSCS
Don't Miss: GM Breaks the Mold for This Top Honor.
More Stories Recommended for You: