Ford's UK Sales Spike, Baxter's Phase III Falls Short, and 3 Other Hot Stocks
Ford Motor Co. (NYSE:F): Ford must have been ecstatic to announce that new car sales across the pond in the U.K. have swelled almost 15 percent since last year to 163,357 units for the month of April, making it the strongest month in the region in 14 months. However, the strong performance is not indicative of the rest of Europe, which still remains mired in economic uncertainty.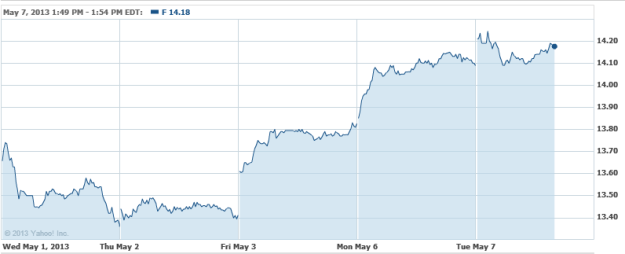 Baxter International (NYSE:BAX): Baxter has announced that its Phase III trials of its Alzheimer's drug immunoglobulin did not meet the co-primary endpoints, sending the shares nosing down. The company also announced that the company will be issuing a dividend of $0.49, 9 percent over its previous. It has a forward yield 2.56 percent, and is for shareholders of record June 7.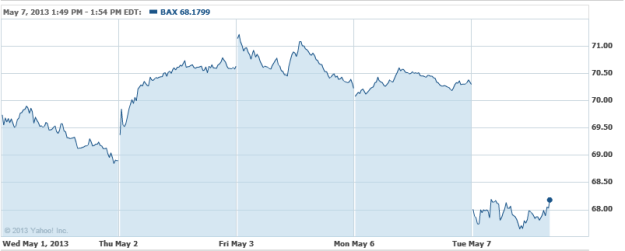 Alpha Natural Resources (NYSE:ANR): Shares of Alpha are headed south following a downgrade from Goldman Sachs, which brought its rating on the stock from Neutral to Sell, and estimates a 30 percent downside risk to the shares. The price target got a similar treatment, being cut from $9 to $5. However, the firm admits that the company is well-run, and has done a good job narrowing its focus to its highest margin thermal and met coal assets. Goldman cited "much greater exposure vs. peers to our expectation the recovery in met coal prices will be very slow and its below-average exposure to thermal coal prices which we expect to move above mid-cycle by 4Q13."

B&G Foods (NYSE:BGS): B&G has announced that it purchased the TrueNorth brand from the DeMet Candy Company, although financial details were not revealed. The purchase of the brand, which makes "nut clusters [that] combine freshly roasted nuts, a dash of sea salt and just a hint of natural sweetness," is the latest in a string of acquisitions as the company increases its snack food profile.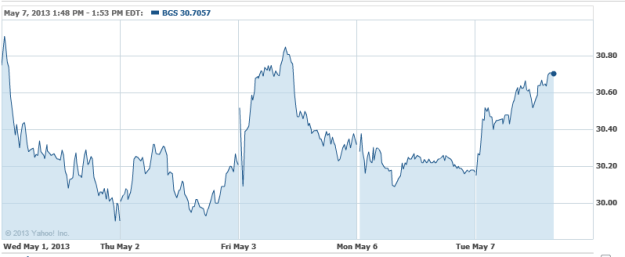 Ariad Pharamceuticals (NASDAQ:ARIA): Earnings of -$0.36 per share fell in line with expectations, but revenues of $6.46 million beat by $1.45 million. After a hotly contested debate over sales of the Inclusig leukemia medication, sales for the drug came in officially at $6.4 million during the period (the company deferred $3.3 million based on the sell-through revenue recognition method it uses).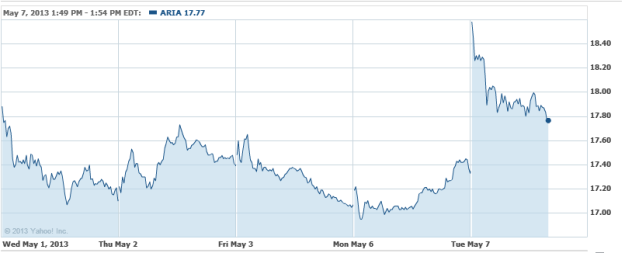 Don't Miss: Have Ford and GM Killed the Japanese Midsize Car?