Former Apple Executive Joins Pixelworks' Board of Directors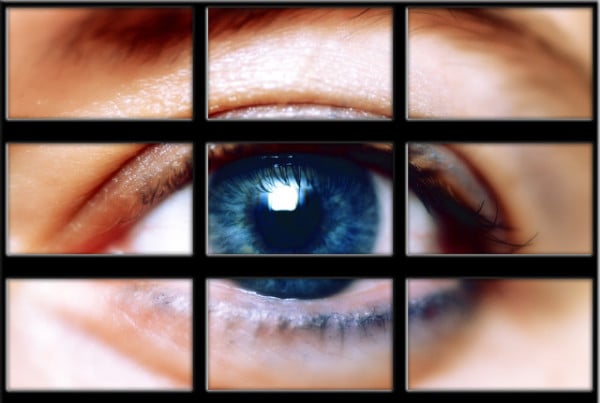 A former top Apple (NASDAQ:AAPL) executive has joined Pixelworks' (NASDAQ:PXLW) board of directors approximately one month after the video display processing technology company revealed its significant reliance on the iPhone maker for its revenue. According to a Pixelworks press release via BusinessWire, David J. Tupman was recently appointed to the company's board of directors. As noted in the press release, Tupman worked at Apple from 2001 until 2011. As vice president of hardware engineering at Apple, he oversaw teams involved in the creation of the highly-successful iPhone and iPod products. Tupman also currently serves as the CEO of Details Lab.
"It gives me great pleasure to welcome David Tupman to Pixelworks' board of directors," said Pixelworks president and CEO Bruce Walicek via BusinessWire. "David's extensive experience in management and advisory roles at leading consumer electronics and industrial companies will add immeasurable value to the Board. The Board and I look forward to working with him as we continue to execute on our strategy of bringing the very highest video quality to all screens."
Tupman's appointment to the company's board of directors will also likely help Pixelworks strengthen its existing supplier relationship with Apple. Last month the company revealed in its annual earnings report that sales to Apple represented more than 10 percent of its revenue in 2013. Although it is unknown exactly what Pixelworks is providing to Apple, the disclosure caused the company's stock price to briefly shoot up from $4.80 to $9.00 last month. On Friday, Pixelworks closed down 3.07 percent, or $0.16, at $5.06.
According to Pixelworks' website, the company has a "strong IP [intellectual property] portfolio that contains over 120 patents related to the visual display of digital image data." Its proprietary technologies "can dramatically improve video quality" and "can be implemented across multiple products, in powerful combinations within single products and can be applied to a broad range of applications including smartphones, tablets, ultrabooks, TVs, monitors and projectors." Pixelworks was founded in 1997 and is based in Portland, Oregon.
In its annual report, the company noted that Apple's Retina display "set the standard for smaller screens" as display technologies began to focus improving resolution. Apple's dealings with Pixelworks are presumably related to improving the resolution of its Retina displays.
Besides Apple, Pixelworks also noted that Hitachi and NEC Corporation were two other clients that represented more than 10 percent of the company's revenue. The company has also previously made significant sales to Panasonic and Seiko Epson.
Here's how Apple and Pixelworks traded on Friday.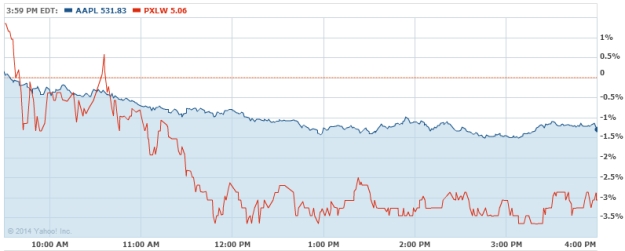 More From Wall St. Cheat Sheet:
Follow Nathanael on Twitter (@ArnoldEtan_WSCS)