From Sony Smart Glass to Robotic Limbs: New Tech This Week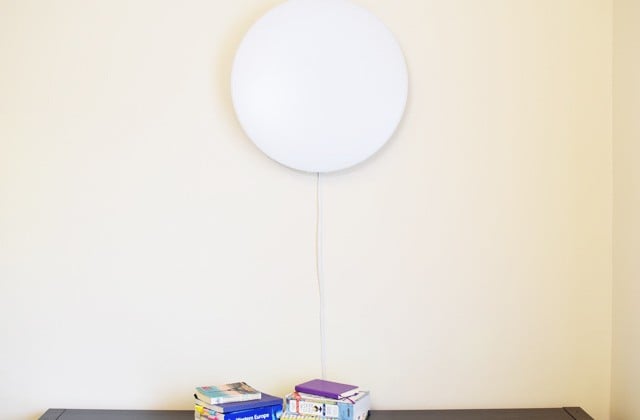 Technology makes life better in some ways more than others. While monetary gain is the end-game for some companies and developers, you can't help but think that the inspiration for some devices came from a place of love — to help one's fellow man live a better life. A better quality of life is what some products choose to uphold, whether it's making Christmas travel less stressful or helping with depression. This week's issue largely covers tech announcements that seek to help spread cheer.
Sunn Light
As the seasons shift and change, the days become shorter and your mood may becoming darker. It's difficult for some people to shift from the happy days of summer to the overcast days of winter. For those people, there's Sunn Light — a smart sun, if you will.
If you have trouble waking up during the dark days of winter, consider waking up with a simulator that brightens gradually with a warm glow like the sun. Users can set the Sunn Light to mimic the patterns of different seasons to help you wake more naturally with the rhythms of the day.
The device measures about 19-inches in diameter, but a 24-inch version is available. However, this device isn't out, yet. The developers are seeking funding through Kickstarter.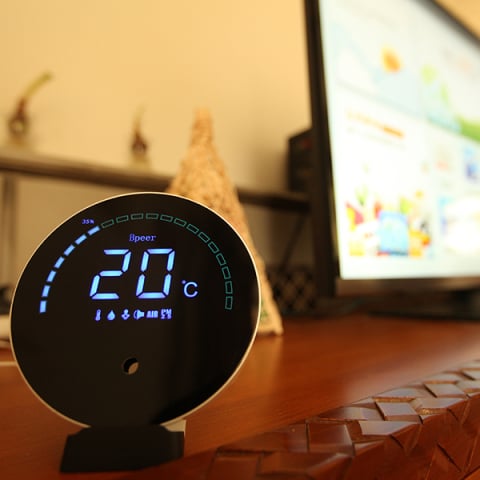 Bpeer
When keeping tabs on your health, there are a lot of trackers that look at just you. But what about one that monitors everything else around you?
Bpeer is a health tracker of a different kind, in that it keeps tabs on your environment. It tracks things like gas, air quality, humidity, and noise levels — things that could affect your health on a day-to-day basis. The devices uses your local Wi-Fi network to connect to your smartphone in order to transmit all the data concerning your environment.
You can use the device to let you know about the conditions within or outside of your home (depending on where you put it). Its circular face displays all the information about what it detects and relays suggestions to your phone, like letting you know if air pollution is high, perhaps you shouldn't open a window.
If you're interested, check out the developers' IndieGoGo page where they're looking for funding to help with production.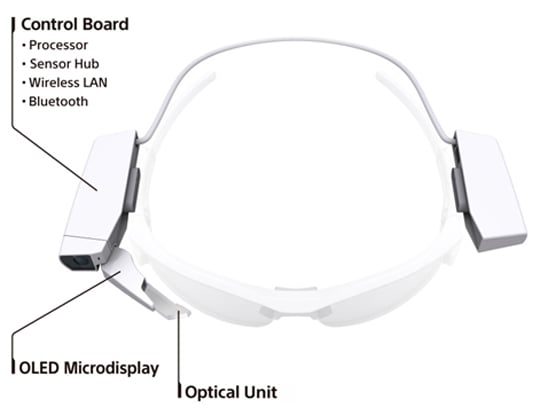 Sony Smart Glass
Smart Glasses don't have much in the way of personalization, but Sony is looking to change that. The company doesn't want your old glasses collect dust in order to use a smart pair, so they're working on an attachment instead.
The modular device will have one optical unit and an OLED microdisplay that measures 0.23-inch with a 640-by-400 pixel resolution. While the design looks rather bulky, the module should be able to slip on over your own personal glasses. The display will be visible only in the corner of the user's field of view that should allow users to glance at fitness, GPS, notifications, and other stats. The Sony smart glass design lists that Bluetooth and Wi-Fi connections will be on board to pair with smartphones or wearable devices.
Sony has mentioned that it will be making the SDK available for developers for creating standalone apps to run on the module alone. However, Sony has not made any mention as to pricing or a commercial release date. Perhaps it will be much like Google Glass — out there, but not available.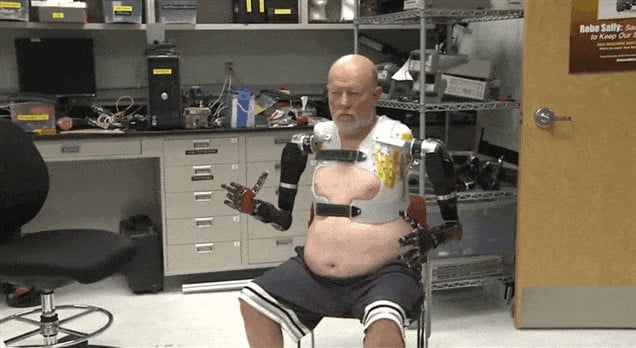 Robotic Limbs
Advancements in prosthetic have made leaps and bounds over the years, like smart skin that can relay touch and temperature to amputees. The folks over at Johns Hopkins University have just made some wonderful breakthroughs in robotic limbs.
Les Baugh lost both arms and shoulders in an accident years ago. The researchers have fitted him with two robotic arms connected to his nerves, which allow him to control both limbs at the same time with his mind. It takes time for him to position, stop, and reposition, but he's able to perform simple tasks that he never would be able to do otherwise, like pick up a glass and put it on a shelf.
The advancements look like something out of a video game. Writer Luke Plunkett of Kotaku found the story in quite a poetic way — while browsing a Deux Ex Facebook fan page. Perhaps the future isn't far away, let's just hope it's not a dystopian one.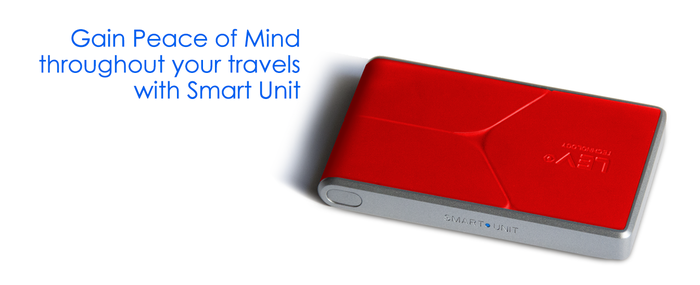 Smart Unit
The holiday season is upon us. It's a little late even for last-minute shopping, but that's not what this device is about — it's all about you and your travel plans. Millions of Americans are about to jet set across the nation (and maybe beyond) to see their families and spend time with loved ones. The only thing that could ruin it is lost or stolen luggage.
Franck Dubarry and his group of developers have created an anti-theft luggage tracker, so you can make sure you and your baggage get to their destination in one piece. It's called Smart Unit and it connects via GSM/GPRS to track its location anywhere in the world. The battery functions for a week, so you're guaranteed to know where your luggage is when you get on and off the plane after a long flight. In addition, the Smart Unit will alert the user if their luggage has been opened. It connects to your smartphone via a dedicated app.
Dubarry and his group are asking for $50,000 to help fund their project on Kickstarter. If you're interested, check out their page.
More from Tech Cheat Sheet: