GE Chief Executive: U.S. Needs More Growth and Innovation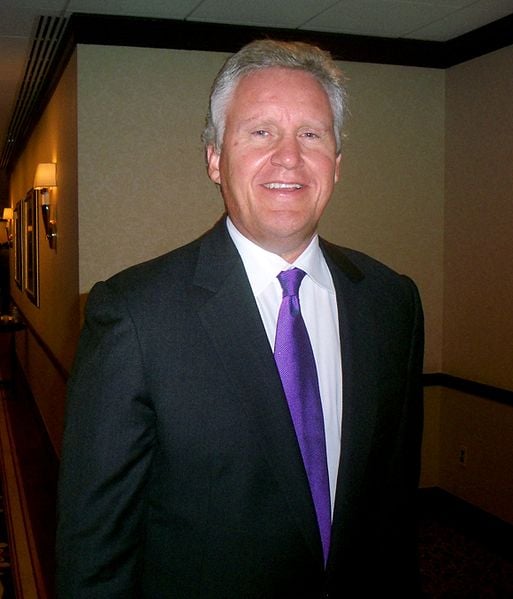 "The country only has one problem. We're not growing fast enough."
Those were the words of Jeffrey Immelt, General Electric's (NYSE:GE) chief executive, when he addressed the University of Wisconsin Board of Regents Friday. Though many would disagree on the exact number of issues facing the U.S. today, the leaders of most Fortune 500 companies would likely endorse Immelt's prescription of "more growth, more innovation, more engineers."
During the course of an hour-long speech to the University of Wisconsin body, Immelt stressed the importance of advancing the country's fortunes through innovation, which should start at the college level.
"Instead of thinking about a four-year school, think about a six-year school where you're going to spend two broad periods working," Immelt told the Board of Regents. He also stressed the importance of a well-rounded education, especially for leadership roles. "Depth is a good foundation, but breadth makes good leaders," he said, as reported by the AP.
Though he leads one of the most imposing companies on the planet, Immelt also called attention to how essential startups are for today's business world.
"Job creation and competitiveness in the end have to be the answer," Immelt said during the speech. "It's just arithmetic — if you look at job creation since the Great Depression, high-growth companies have created all the net new jobs."
Immelt noted that he had actually trimmed the size of GE in recent years, in order to run the company with more flexibility, though he'd like to go even further. "I want to run GE more like a startup," he said. "I want to run GE more like a fast company, but not giving up any of the efficiencies I have of scale."
Immelt, who is a member of Dartmouth's Board of Trustees, delivered his remarks on education to a captive audience. Last year, GE announced it would invest nearly $33 million in an imaging center in the university's Madison campus, according to the Milwaukee Sentinel Journal. As for achieving the goals at the university, Immelt had a few final thoughts.
"The best step you guys could take is to make sure this is the best-run university in the country so you can go to the Legislature and Gov. Walker and say 'my house is in order, give me more money'."