Gear Up for 'Call of Duty' and More Games Coming This Week
It's time to start stretching your fingers, gamers, because they'll need to dance across the buttons of your controller this week. Below, we take a look at the four biggest games heading our way across all systems. There's a little something for everyone, whether you're a fan of shooting, farming, or strumming the guitar.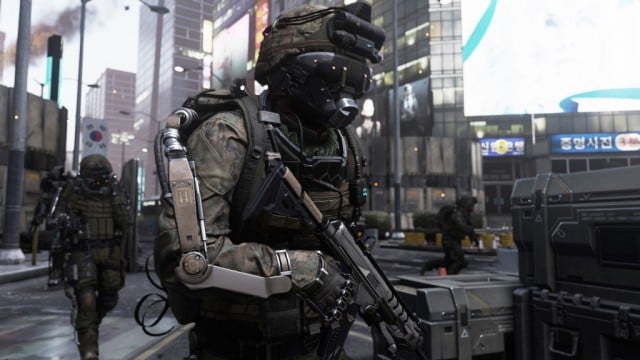 Call of Duty: Advanced Warfare
Coming out November 4 (PlayStation 4, Xbox One, PlayStation 3, Xbox 360, Windows)
This week's list of releases looks a little slimmer than the last few weeks for one very good reason: No one wants to get in the way of the new Call of Duty game. Each year around this time, Activision releases a new game in the series, and each year gamers flock to it by the millions. Every installment brings a a single-player campaign filled with crazy set pieces and a vast set of multiplayer offerings that keep gamers coming back all year round — at least until the next game comes out.
The campaign in Advanced Warfare revolves around Kevin Spacey, who lends his voice and likeness to the leader of a private military corporation. When a well-planned terrorist attack blows up nuclear reactors around the world, governments hire his company to root out the villains. The twist here is that, instead of taking place in a historical or modern setting, the game is set in the 2054, so you'll have access to sci-fi gear like exoskeletons, mechs, hover bikes, and drones.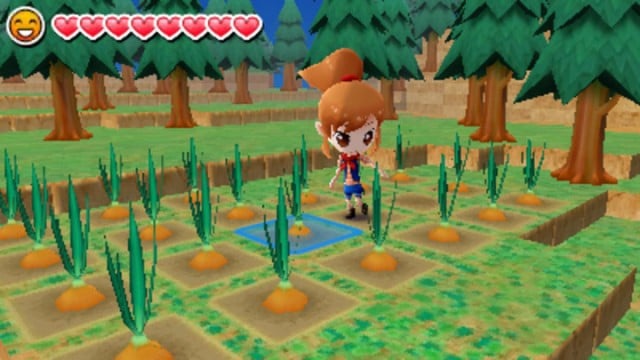 Harvest Moon: The Lost Valley
Coming out November 4 (Nintendo 3DS)
The Harvest Moon series is about as far as it gets from Call of Duty while still being considered a video game. This series offers laid-back gameplay based around running a farm. You plant seeds, raise animals, collect your harvest, and generally live a simple life. No nuclear reactors blowing up here.
In this installment, you're out hiking when you stumble upon a wintry valley whose seasons have stopped changing. You decide to stick around and help out, which means you start managing their farming community. The developers have introduced a number of tweaks and improvements to the gameplay here, including a Minecraft-like interface for customizing the fields, and context-sensitive buttons that limit the need to rummage through your inventory. You can even get married and raise a family if you want. If you're in the market for a quiet, stress-free game, Harvest Moon is it.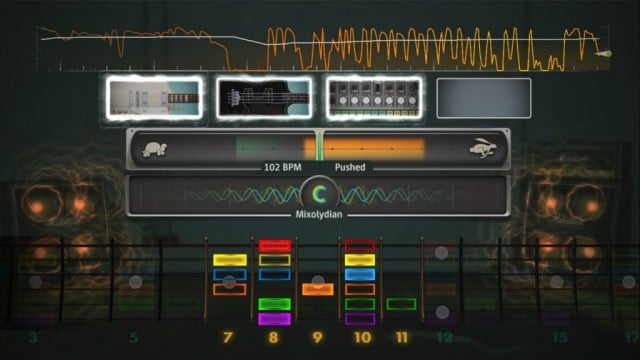 Rocksmith 2014
Coming out November 4 (Xbox One, PlayStation 4)
If you've always wanted to learn to play the guitar but never took the plunge, check out Rocksmith 2014. This game was inspired by music games like Guitar Hero and Rock Band, but with one major difference: The controller in Rocksmith is a real electric guitar. The gameplay is similar, so notes glide down the screen in time with music, and you need to pluck them at the right time. The thing is, by the time you work your way up to expert mode, you've actually learned how to play the songs.
This year's installment isn't a sequel to the 2011 version. It covers the same ground, but in a more thorough, usable fashion, and with new songs. The track list includes a variety of guitar-friendly tunes, like Aerosmith's "Walk this Way," R.E.M.'s "Losing My Religion," and Jack White's "Sixteen Saltines." It also has a jam mode, 85 technique lessons, and missions that help you work on areas that need improvement. The game received high praise when it was released on other platforms earlier this year, so if you've been itching to learn an instrument, check out Rocksmith 2014.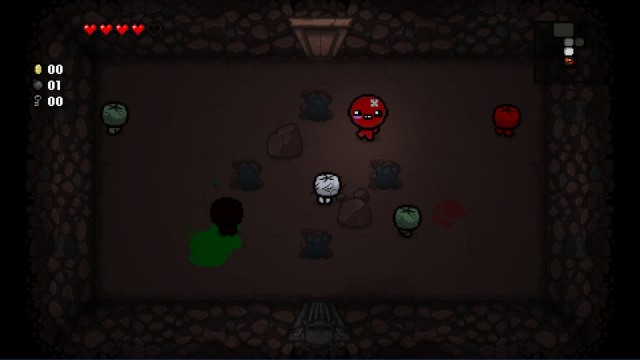 The Binding of Isaac: Rebirth
Coming out November 4 (PlayStation 4, PS Vita, PC)
The strangest game in the lineup is The Binding of Isaac: Rebirth, a souped up re-release of a 2011 PC game. This biblical oddity stars Isaac, a boy who hears that God has spoken to his mother and demanded that she sacrifice him to prove her faith. Isaac immediately retreats to the basement of their house, where he finds floor after floor filled with monsters he must dispatch.
The levels look like the dungeons in the original Zelda, and weapon upgrades are based on collecting coins and visiting shopkeepers who just happen to do business in your basement. Throw in some treasure rooms, boss battles, and permanent death (you always start from scratch at the beginning), and you've got yourself an addictive old-school-style romp.
Like Tech Cheat Sheet on Facebook for more great stories like this one in your feed.
More from Tech Cheat Sheet:
Want more great content like this? Sign up here to receive the best of Cheat Sheet delivered daily. No spam; just tailored content straight to your inbox.