General Electric Supports Solar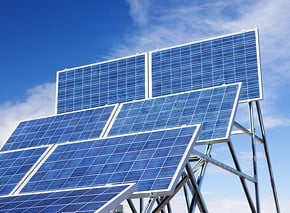 Recently, it was announced that General Electric (NYSE:GE) is going to be investing in the solar energy company Sungevity. Including GE's investment, Sungevity is getting $15 million dollars from a number of backers.
Other investors were not identified, but this backing should allow the California-based company to expand into more markets.  Sungevity is a company that leases solar panels. The company now operates in nine U.S. states including  Colorado, Arizona, California, Connecticut, Delaware, Maryland, New Jersey, Massachusetts, and New York.
In the past year, Sungevity has seen its sales more than double. The company operates in Australia as well. It has also expanded into Europe and is seeing increasing sales from that market.
According to Andrew Birch, Sungevity's CEO, the investment from GE shows that GE believes in solar energy. Birch sees prices falling and demand for solar panels growing as photovoltaic panels become less expensive.
This investment could mean big things for the solar industry, especially with a backer like GE. GE is always interested in growth and sees potential here. According to Colleen Calhoun, Senior Executive Director for GE Energy Ventures, "GE Ventures is pleased to invest in Sungevity for its sophisticated technology platform, capital light business model and strong potential for growth as rooftop solar hits meaningful scale."
GE's willingness to expand into solar technology might suggest that traditional energy companies are also considering alternative energy options. GE is attracted to partnering with smaller companies, but other energy giants may follow their lead in the solar energy field.