German Lawmakers May Call Apple CEO Tim Cook Over NSA Spying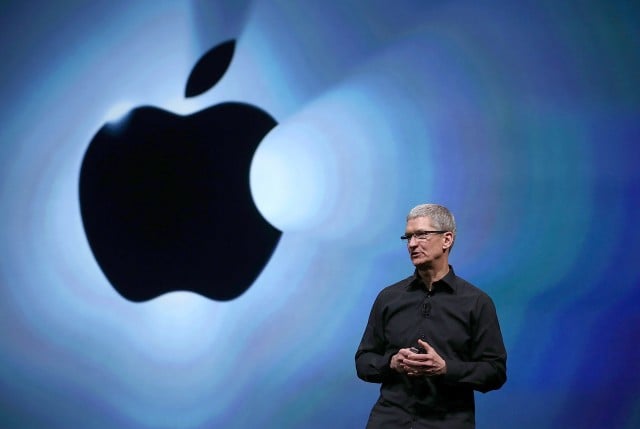 An investigation committee set up by German parliamentarians to look into the NSA's bulk collection of Europe's telecommunications data may call several prominent U.S. tech company executives to testify, including Apple (NASDAQ:AAPL) CEO Tim Cook, reports The Wall Street Journal. Other witnesses that the committee may call include Facebook (NASDAQ:FB) CEO Mark Zuckerberg, Google (NASDAQ:GOOG) (NASDAQ:GOOGL) executive chairman Eric Schmidt, Twitter (NYSE:TWTR) CEO Dick Costolo, and Microsoft (NASDAQ:MSFT) executive vice president and general counsel Brad Smith. Outside of tech company executives, the German lawmakers would also like to speak with former NSA directors Keith Alexander and Michael Hayden.
Of course, as foreigners, Cook and the other witnesses cannot be compelled to appear before the committee. However, Cook has previously voluntarily appeared before the U.S. Senate Permanent Subcommittee on Investigations last year to defend his company's interests. The Senate hearing was looking into Apple's overseas tax practices. It should also be noted that Cook has previously expressed his disapproval over the lack of transparency that surrounds the U.S. government's controversial surveillance programs.
"From my point of view, number one, we need to be significantly more transparent," said Cook in an interview with ABC News earlier this year. "We need to say what data is being given, how many people it affects, how many accounts are affected. We need to be clear. And we have a gag order on us right now, so we can't say those things."
Last year, leaked information provided by former NSA contractor Edward Snowden revealed that the U.S. government is running a bulk data collection program that is sweeping up massive amounts of U.S. and European citizens' electronic communications, including Chancellor of Germany Angela Merkel's cell phone communications. These revelations had a direct impact on Apple's business, since the German government later phased out the use of iPhones as part of a new secure communications initiative, reports RT.
The German investigation committee is also planning on questioning Snowden, a move that Germany's government has warned could harm cooperation between the two countries' intelligence services, reports The Wall Street Journal. However, it is unclear how the committee would question Snowden, since Germany would be obliged to turn him over to the U.S. under current extradition treaties if he visited the country. In light of this, some parliamentarians have suggested traveling to Russia to interview Snowden.
The investigation committee was formed by the four parliamentary groups that currently make up Germany's Bundestag. As noted on the Bundestag's official website, the largest parliamentary group is the Christian Democratic Union/Christian Social Union of which Merkel is a part. Despite this, the committee is also investigating whether or not Merkel's administration aided the U.S. government's spying efforts in Germany.
Digital rights organization the Electronic Frontier Foundation (EFF) recently awarded Apple its highest possible ranking in its annual "Who Has Your Back?" user privacy protection report. Apple's high ranking was a vast improvement over previous years and suggests that the Cupertino-based company is becoming increasingly concerned about the impact that the U.S. government's surveillance programs are having on its customers. As noted by the EFF, Apple is in the process of strengthening its privacy protections for customers when it comes to government requests for users' data. However, it remains to be seen if Cook will use the German committee's investigation as a forum to further discuss his company's position on the U.S. government's surveillance programs.
More from Wall St. Cheat Sheet:
Follow Nathanael on Twitter (@ArnoldEtan_WSCS)