'Glass' With a Capital G: Google Releases Glass Branding Guidelines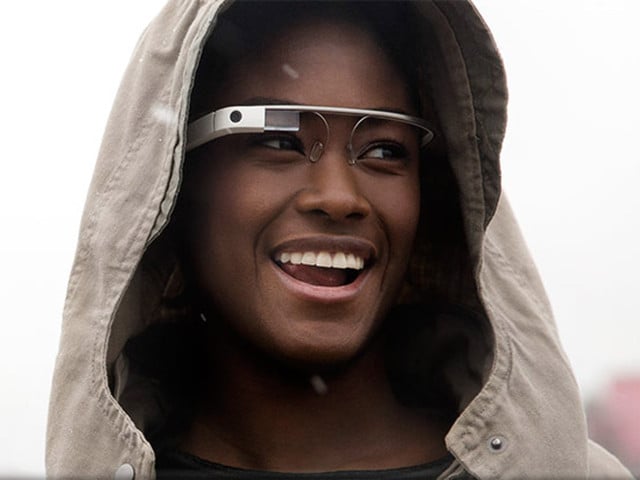 As more of its competitors are launching their own smart glasses, Google (NASDAQ:GOOG) is getting serious about branding its Google Glass headset. Google has released some new branding guidelines for its Glassware related products, seen by ZDNet. The new guidelines show that Google is zealously guarding the Glass brand, and insisting that hardware and software makers interested in designing for Glass adhere to strict rules.
Google insists that the term "Glass" always be used in the singular (so saying "Google Glasses" is wrong) and that the G always be capitalized. The company goes on to say that social media sites designed for Glass must "Add '#throughglass' to the content to categorize it for easy discoverability and aggregation. This is often the case with photos and videos publicly shared on social networking sites." Anything that isn't categorized, like an email, should have the "Sent through Glass" tagline attached.
Even more specific, when a user wants Glass to search for something, Google specified the correct phrasing that should be used with an example that acknowledges what most people actually use the Internet for outside Facebook (NASDAQ:FB). The correct example given is "Cat Facts for Glass." That's not to be confused with incorrect phrasings like "Glass Cat Facts" or "Glassy Cat Photos."
Wearable tech has been a center piece of the Consumer Electronics Show in Las Vegas this week, with both start-ups and established players introducing their own smart watches and smart glasses. Companies including GlassUp, Ora-S, Lumus, and Pivothead all released their own takes on smart glasses at the consumer trade show.
So the smart glasses trend seems to be catching on, but at least one Glass pioneer thinks it will be a few more years before Google can capitalize on the fad it started. Last week, famed tech journalist and member of the Google Glass pilot program Robert Scoble published an article discussing why he believes Google's smart glasses won't be a successful product for several more years, even though the product is set to be released commercially in 2014.
More From Wall St. Cheat Sheet:
Follow Jacqueline on Twitter @Jacqui_WSCS