Glucose App Gives Apple Watch a Healthy Head Start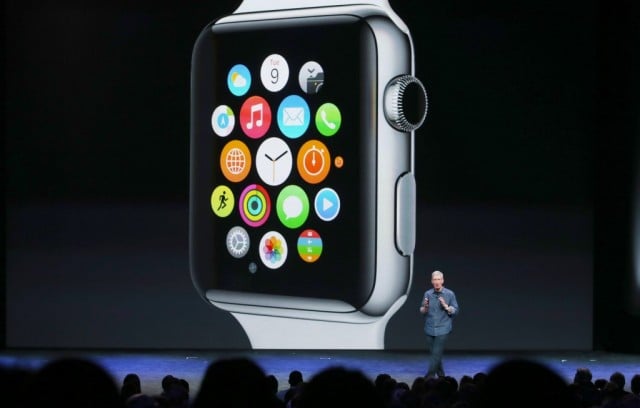 The wrist-worn wearable that Apple is set to release this April is expected to appeal to a wide variety of users. Apple will offer 34 variants of the device across three distinct collections: Apple Watch, Apple Watch Sport, and Apple Watch Edition. The gold Apple Watch Edition is designed to appeal to fashion-conscious users, while the Apple Watch Sport is being positioned as a fitness-tracking device. While the various casings and sizes of the smartwatch will appeal to different types of customers, all of the devices will feature identical software, which offers several health-focused features. Many of the Apple Watch's health-related features are highlighted as major selling points for the device on the company's website, including its built-in heart rate sensor and fitness-tracking Activity app.
Sales of devices that focus on health and fitness are expected to lead the wearables market through 2018, according to market research firm IDC. Like the Apple Watch, many of the devices in this segment simply track a user's activity levels, rather than handling more complex health metrics. One reason most wearables don't track more complex health data is due to hardware limitations. For example, the Apple Watch can track some movement via its accelerometer, but must utilize GPS data from a tethered smartphone in order to more accurately measure distance and speed. Another reason for the lack of complex health-monitoring features in wearables is that devices that have those features can be subjected to additional regulation from agencies like the U.S. Food and Drug Administration (FDA).
But, it appears that one Apple Watch app developer has found a way around these hardware limitations and regulatory obstacles. According to a new report from the Wall Street Journal, medical device maker Dexcom will have a glucose-monitoring app ready in time for the Apple Watch's debut in April.
Dexcom specializes in making blood sugar monitoring devices that use a sensor embedded under the skin to regularly measure glucose levels. The device relays the measurements to an associated iPhone app. The app then translates the data into an easy-to-read graph, which is then forwarded to the Apple Watch. The end result? A user with diabetes can get near-instantaneous updates on their blood sugar levels by simply glancing at their wrist.
While Apple has yet to comment on Dexcom's app, the glucose-monitoring app could be a significant boon for the Apple Watch. Due to the growing incidents of diabetes, the blood sugar-tracking market is projected to be worth over $12 billion by 2017, according to GlobalData research cited by Reuters. With worldwide wearable sales expected to reach 111.9 million units by 2018 (according to IDC data), a glucose-monitoring Apple Watch app could prove to be highly lucrative for the Cupertino-based company.
Dexcom's app was able to avoid going through the FDA approval process thanks to the agency's evolving views on health-monitoring wearables and health apps. As previously reported by Tech Cheat Sheet, the FDA issued a draft guidance document for what it called "low risk devices" last month. Dexcom's glucose-monitoring app appears to be the direct result of the agency's recent change of heart on mobile apps that display information relayed from a medical device.
As noted by the Wall Street Journal, a group of independent software engineers who developed a popular glucose-monitoring app called NightScout  recently helped convince the FDA to relax its regulations for that category of health apps. Glucose-monitoring apps now only have to be registered with the FDA instead of being subjected to stricter regulations. It should be pointed out that these newly relaxed regulations do not apply to the medical devices themselves. Dexcom's blood sugar monitoring devices must still be approved by the FDA.
Besides giving the Apple Watch another important selling point, Dexcom's app will also give the health care industry another reason to utilize Apple's HealthKit platform. Health and fitness apps that are integrated into the HealthKit framework are able to easily share data with healthcare providers. Dexcom's glucose-monitoring app will be yet another tool for doctors who want to remotely monitor a patient's health using HealthKit.
On the other hand, the overlap between the mobile and health industries also carries some risks. Apple disabled a blood sugar-tracking feature in its native Health app last October after it was discovered that the app was incorrectly displaying glucose values in countries with alternate measurement systems.
With the FDA taking a more hands-off approach to mobile apps that display information collected from medical devices, Apple will need to be especially vigilant in making sure that these types of apps are completely free of glitches. While a glitch in a game app might just be a minor inconvenience, a glitch in an app that monitors a user's blood sugar levels could have far more serious consequences. However, if Apple is able to avoid these types of pitfalls, Dexcom's app could give the company an early head start in the mobile health tech market.
Follow Nathanael on Twitter @ArnoldEtan_WSCS
More from Tech Cheat Sheet: