GM's Akerson Wants to Wed Smartphones and Automobiles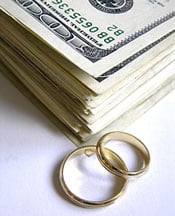 General Motors Co (NYSE:GM) is trying to stay ahead of the times, and its chief executive officer, Dan Akerson, believes its in-car technology may just be the next big thing.
Reuters reports that Akerson addressed the Chief Executives' Club of Boston Thursday, explaining that the U.S. automaker's new partnership with AT&T Inc (NYSE:T) in 2014 will allow it to start selling vehicles with 4G LTE mobile broadband.
With consumers spending an increasing amount of time with heads bent focusing in on their smartphones, it doesn't come as much of a surprise that Akerson is pushing to integrate the rapidly expanding mobile business into the automobile industry. In fact, he views it as the next major platform for technology. He even effectively pulls in a J.D. Power study that found "more than two-thirds of new car buyers own a smartphone, and for 80 percent of them connectivity strongly influences which car they buy."
That's good news for GM, as its new gig with AT&T will entice consumers with the idea that passengers in the backseat will be able to watch streaming videos. Even more importantly, Akerson believes the new setup lends itself to safety and convenience, as its new features will not only facilitate hands-free calling, navigation and automatic crash warning, but will also help prevent distracted driving.
So then how is the AAA Foundation for Traffic Safety throwing a wrench in GM's pitch? Conveniently enough, Reuters elucidates that the organization released a new report Wednesday explaining how hands-free technology is actually leading to more distracted driving. AAA is urging the auto industry to consider disabling certain phone functions and somehow, it doesn't seem as though installing 3G wifi in vehicles is the new goal AAA has in mind.
But keeping his fingers plugged in his ears, Akerson contends that this is just the beginning for GM's newest business venture. He even believes apps for GM cars may be just around the corner.
Don't Miss: The Latest Cadillac Is Premium in More Ways Than One.