Goal! 7 World Cup Apps to Keep Up On the Go
Every four years, FIFA holds the World Cup, a soccer tournament that determines which country has the best team in the world. Before the elimination round has even started, the app charts have been overtaken by sports apps dedicated to helping fans keep track of the game on their smartphones, tablets, and other devices. We've put together an unranked list for fans looking for a World Cup app suitable for their device.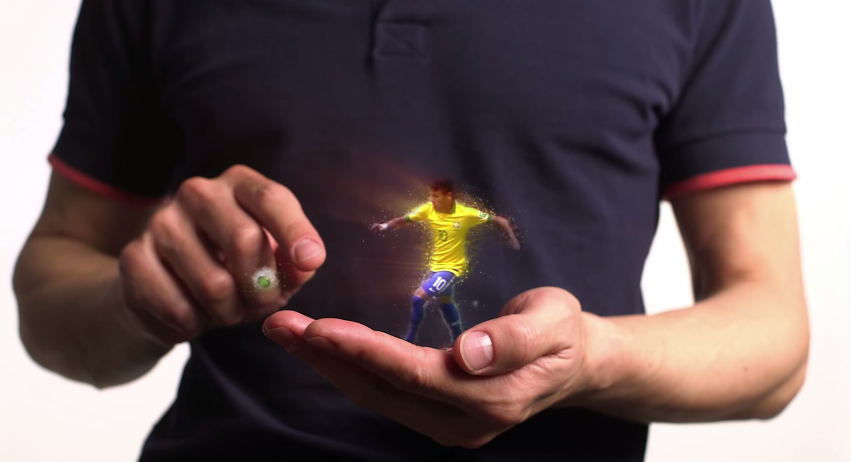 1. FIFA Official App
The official app is not just for the World Cup, but since the organization behind the app is the same one behind the tournament, it's an insider view into the 2014 FIFA World Cup in Brazil. The app is available for iOS devices and for Android. Sticker and weekly magazine apps are also available from FIFA.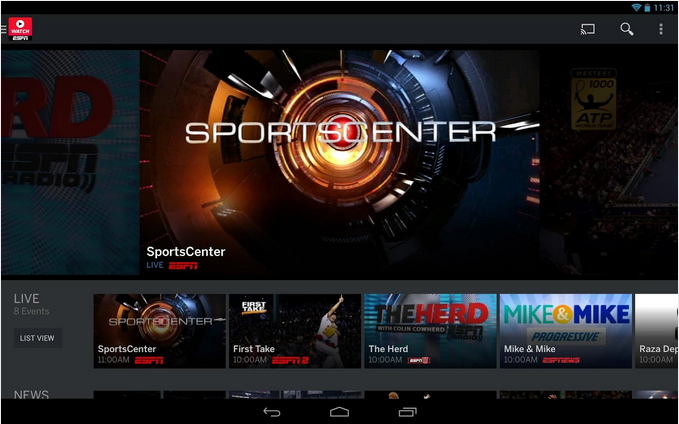 2. WatchESPN
Yes, the WatchESPN app is a general ESPN app, but it allows users to watch World Cup live on a variety of devices, from an Xbox 360 to an iPhone. The catch is that you have to have ESPN at home.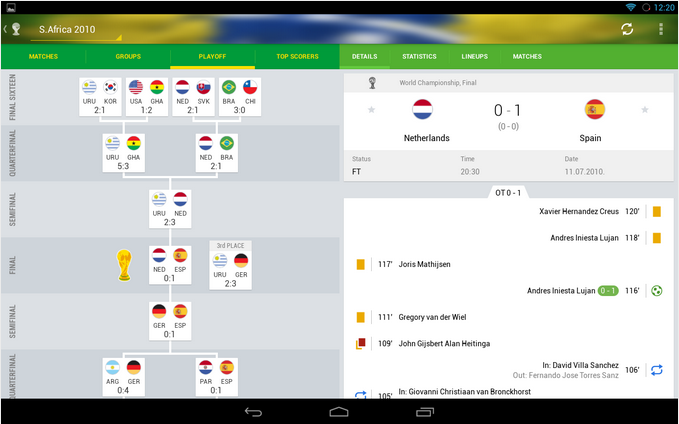 3. SofaScore LiveScore
This is another general sports app, but it gathers scores and other data as the games happen. Though it's World Cup season, the app has data for basically every other mainstream sport on Earth, making it a good option for users following baseball or tennis, too. The app is available for iOS, Android, and Windows devices.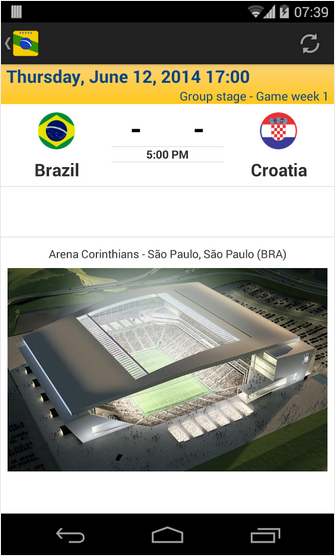 4. World Soccer Finals
TechRadar described this app as being for "the soccer obsessive." It has all the details of the matches as they happen on the field and includes notifications, dates, and times for games. It's a good option for when you want to know what's going on, down to the yellow cards. It is available for iOS and Android devices.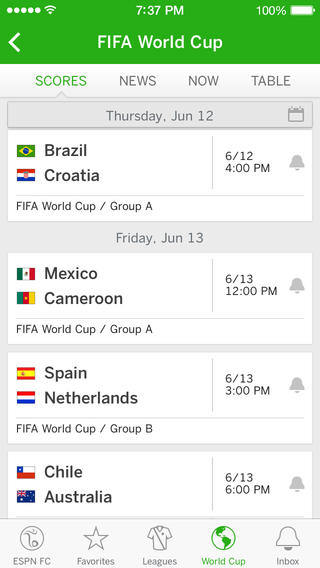 5. ESPN FC Soccer & World Cup
Surprise! ESPN also has its own soccer app. This one features game highlights, breaking World Cup news, and analysis similar to the ESPN FC website. Think of it as the after-game commentary app. It is available for iOS and Android platforms.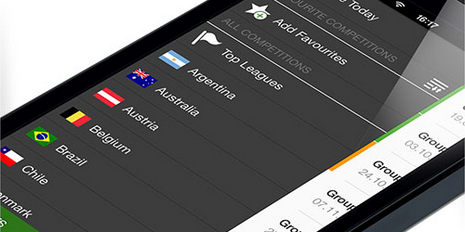 6. Onefootball Brasil
Onefootball covers more than 100 football leagues worldwide, but this app is geared for the World Cup. Look to it for video, scores, news, statistics, and background information. This is another app that earns bonus points for being available for a wide variety of platforms, including iOS, Android, Windows, BlackBerry, and Amazon.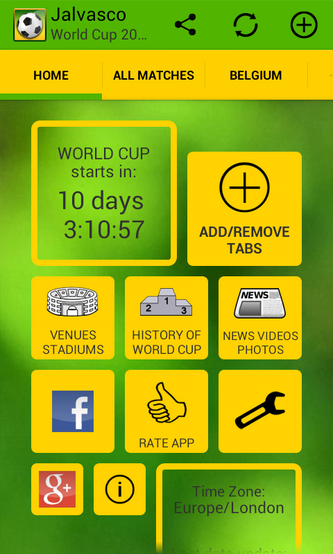 7. Jalvasco World Cup 2014
This Android-only app provides the usual offerings for the current World Cup, but also features up-to-date information about past World Cup tournaments, as well as the future planned World Cups in Russia and Qatar. It was Android Community's top pick for the World Cup.
More From Wall St. Cheat Sheet: