Good Data From SiriusXM Is Bad News for Liberty Media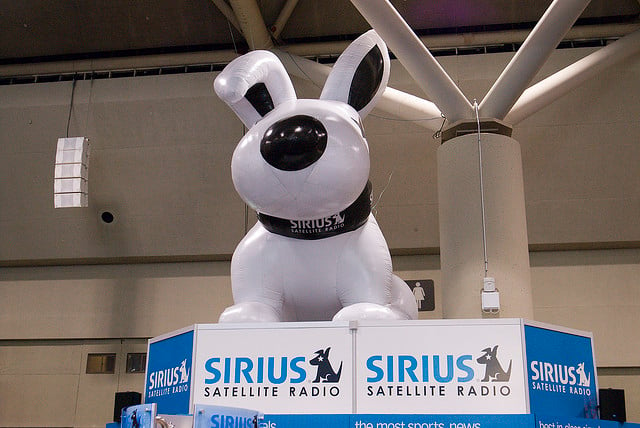 SiriusXM (NASDAQ:SIRI) announced on Wednesday that it surpassed its expectations for subscriber growth in 2013. The satellite radio provider added 1.66 million subscribers during the year, slightly over its expectations of 1.6 million. That brought Sirius' subscriber total to 25.56 million at the year's end. In response to those figures, Sirius raised its expectations for 2014. The company said that it expects to add 1.25 million net subscribers, make $4 billion in revenue, and post earnings of $1.38 billion during the year.
"SiriusXM had an outstanding 2013, and we expect to meet or exceed all other guidance we have provided for the year. Automotive distribution is hitting on all cylinders and an increasing number of households, at all income levels, are subscribing to SiriusXM," CEO Jim Meyer said in the announcement. Meyer also highlighted Sirius' increased work with vehicle connectivity as a reason for optimism in 2014.
Sirius' improved guidance is bad news for majority investor Liberty Media (NASDAQ:LMCA), which made a $10.6 billion bid to purchase Sirius last week. That deal values the company at $3.68 a share. Since then, Sirius' stock has risen, causing some to believe that Liberty may be getting ready to sweeten their deal, or Sirius may be entertaining offers from another buyer. Sirius shares were trading at $3.80 at the time of writing on Wednesday afternoon.
The better-than-expected data could force Liberty raise its offer even higher. Liberty has said that it would use Sirius' cash to finance other deals should the buyout go through.
One major deal sitting on Liberty's plate right now is an attempt to buy Time Warner Cable (NYSE:TWC) through its cable company Charter Communications (NASDAQ:CHTR). Time Warner is also fielding a competing offer from the much-larger Comcast (NASDAQ:CMCSA), which is why Liberty could use the extra cash that Sirius would provide.
Charter's purchase of Time Warner would represent famed cable investor and owner of the conglomerate Liberty Global (NASDAQ:LBTYA) John Malone's return to the U.S. cable industry that he helped build. With Sirius' optimistic guidance for 2014, it looks like Malone will have to cough up more cash for the company.
More From Wall St. Cheat Sheet:
Follow Jacqueline on Twitter @Jacqui_WSCS