Hello, 2015. Goodbye, Internet Explorer?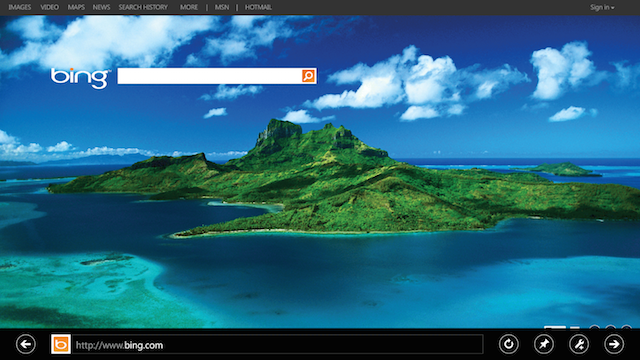 Internet Explorer, Microsoft's ubiquitous but infamous web browser, may be on its way out. According to a recent report, Microsoft may be preparing to say goodbye to Internet Explorer as part of its Windows 10 push, building a new browser that could compete with Chrome and Firefox. Such a development would not only see Microsoft building a lightweight alternative to Internet Explorer, but enable it to start over without the years of negative perceptions that the company's traditional browser has as its legacy.
ZDNet's Mary Jo Foley reports that while there's been word for some time now that Microsoft would make some big changes to Internet Explorer when it rolled out Windows 10, her sources say that Microsoft is actually building a new browser, codenamed "Spartan," which is not Internet Explorer 12. Microsoft is reportedly building Spartan as a new, lightweight browser.
The desktop version of Windows 10 will ship with both Spartan and Internet Explorer 11, though Internet Explorer will be there just for the sake of back-compatibility. Foley's sources say that Spartan will be available both for the desktop and mobile (phone and tablet) versions of Windows 10. Spartan will feel more like Chrome or Mozilla Firefox than Internet Explorer, and will reportedly support extensions. Sources say that it will use Microsoft's Chakra JavaScript engine and its Trident rendering engine, not WebKit.
Foley notes that at this point, "Spartan" is simply a code name for the browser, and her sources don't know what Microsoft intends to call the browser when it debuts. She explains that in a Reddit Ask Me Anything, the Internet Explorer team hinted it had contemplated the possibility of changing the name of Internet Explorer just to get users to realize that the current, more standards-compliant version of the browser has significantly changed since the older, proprietary versions.
Moving away from Internet Explorer with a new browser that improves upon (and isn't associated with) the shortcomings of its predecessor could be an efficient way to move forward. Microsoft may plan to publicly debut Spartan on January 21, when it will reveal the next set of Windows 10 features. But Foley's sources are unsure of whether Spartan will be functional enough to be included in the January Technical Preview of Windows 10, or the mobile preview builds that will be available in early 2015. They say that the new browser might not appear in test builds until later.
Another question that arises with the idea of Microsoft building a browser that isn't Internet Explorer is the question of whether it will port the browser to Android, iOS, or any other non-Windows operating systems. Foley says that she isn't sure of the possibility. The Internet Explorer team has said that Microsoft has no plans of porting that browser to any non-Windows operating systems — but according to Foley's sources, Spartan is not Internet Explorer.
She notes that Microsoft is porting much of its software and services to other companies' operating systems. Under new chief executive Satya Nadella, the company has revealed a version of Microsoft Office that runs on the iPad, and free versions of Word, Excel, and Powerpoint for the iPhone. It also recently acquired Acompli, an email app that works on both iOS and Android. While it's not clear if Spartan will run on Android or iOS, she says there's a chance it will happen "somewhere down the line."
Wired notes that Internet Explorer is no longer the force it once was, with Mozilla Firefox and Google Chrome dominating the desktop market, and Apple Safari, Google Chrome, and Google's Android browser accounting for much of the mobile market. At one point, Internet Explorer handled 90% of all web traffic on desktop and laptop machines. But according to data compiled by NetMarketShare, Internet Explorer has dropped to 53.46% of desktop browser market share, and accounts for just 2.12% of mobile and tablet browser market share. Spartan will attempt to take on both of those markets with its reported availability on phones, tablets, laptops, and desktops.
Much of the negative press and perception around Internet Explorer is rooted in Microsoft's preference for proprietary tools instead of open standards, the stigma of which is still a setback for the company today. The reign of Internet Explorer began in 1995, and has developed through 11 major versions since then. Competitors like Google and Mozilla have brought more lightweight browsers — and often smoother browsing experiences — to the market since then, and a new browser could help Microsoft to compete for the users who currently prefer Chrome or Firefox. Additionally, opening the browser for use on devices running operating systems other than Microsoft's would enable it to reach a wider base of users.
More from Tech Cheat Sheet:
Want more great content like this? Sign up here to receive the best of Cheat Sheet delivered daily. No spam; just tailored content straight to your inbox.