Google Beating Apple in U.S. Education Market Amid iPad Slowdown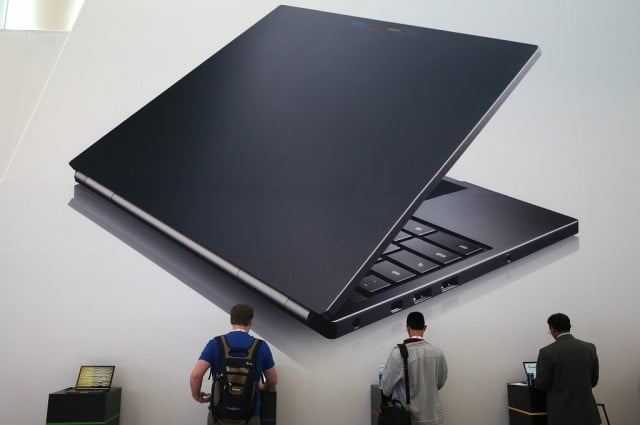 So much can change in a year. Last summer, Apple was hailing record quarterly revenues from its education business, fueled by strong iPad sales. Now, it appears that Apple is losing the U.S. education market to one of its biggest rivals amid a general slowdown in the worldwide tablet market. According to the latest data from market research firm IDC, cited by the Financial Times, Google's Chromebook laptop computers are now outselling Apple's iPads in the education market.
"Google shipped 715,500 of the low-cost laptops into US schools in the third quarter, compared with 702,000 iPads, according to IDC," said the Financial Times report. Although overall Apple product sales to educational institutions still top Google when sales of its MacBook laptops are included, this marks the first time that Chromebooks have outsold iPads in the lucrative education market segment.
"Chromebooks are really gaining traction," IDC senior research analyst Rajani Singh told the Financial Times. "The growth of Chromebook is a major concern for Apple's iPad."
The iPad's declining popularity in the education market is mirrored by the overall slowdown in worldwide tablet market growth. According to IDC data, year-over-year growth in the worldwide tablet market is expected to slow to 7.2% in 2014, down from 52.5% last year. This year is also expected to be the first full year of decline in iPad sales.
During Apple's fiscal 2013 third-quarter earnings call last July, the California-based company hailed the popularity of its products in U.S. classrooms. "Our U.S. education institution business had a great quarter, generating its highest quarterly revenue ever," said former Apple SVP and CFO Peter Oppenheimer in an earnings call (transcript provided by Seeking Alpha). "The results were fueled by all-time record quarterly iPad sales of 1.1 million units, in addition to strong June-quarter Mac sales."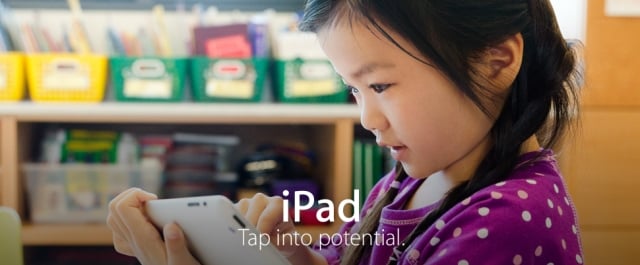 One of the highlights of Apple's education market bonanza last year was a highly publicized deal the company made to supply all the students in the Los Angeles Unified School District (LAUSD) with iPads. "We're really happy to be selected for the first phase of 660,000-unit rollout at L.A. Unified and really bold moves they are making to change teaching and learning," said Apple CEO Tim Cook during last year's fiscal third-quarter earnings call, according to Seeking Alpha. The deal with LAUSD was the crown jewel of Apple's effort to make the iPad a next-generation educational tool.
However, the deal was later abandoned amid allegations that LAUSD Superintendent John Deasy had too cozy a relationship with Apple, reports Time. Deasy, who once appeared in an Apple iBook video advocating the use of iPads, resigned as superintendent in October.
Some of the problems that critics of LAUSD's deal with Apple brought up shed some light on why Google's Chromebooks may be beating the iPad when it comes to the education market. One major problem that critics had with the iPad deal was cost. According to the Los Angeles Times, the school district was purchasing the iPads pre-loaded with educational software at a cost of $678 per device.
As reported by the Financial Times, Google's Chromebooks can cost as little as $199 retail and include free access to Google Apps for Education. Apple's iPads may also not be the best devices for productivity tasks. "As the average age of the student grows the need for a keyboard becomes very important," said IDC's Singh, per the Financial Times.
Despite the iPad's difficulties in making inroads into U.S. classrooms, there are already signs that Apple may be adjusting its tablet strategy to boost sales in other market segments. During the company's recent September-quarter earnings call, Cook dismissed the notion that the iPad's falling sales was the beginning of a long-term trend. "To me, I view it as a speed bump, not a huge issue," said Cook, according to Mashable. Cook went on to cite the sales growth possibilities offered by Apple's new partnership with IBM that the company claimed will "transform enterprise mobility through a new class of business apps."
Another potential catalyst for the iPad's growth is the addition of a new larger-screen model to the product lineup. Blog Mac Otakara reports that Japan's Mac Fan magazine recently obtained schematics for a 12.2-inch "iPad Air Plus" that could be geared toward education and business users. According to Mac Fan's sources, the larger-screen iPad will make its debut sometime between April and June 2015. While it remains to be seen if a new iPad will significantly boost Apple's share of the education market, it seems clear that the iPad won't be completely disappearing from the scene anytime soon.
Follow Nathanael on Twitter @ArnoldEtan_WSCS
More from Tech Cheat Sheet: