Google Celebrates Anniversary With This Search Engine Shift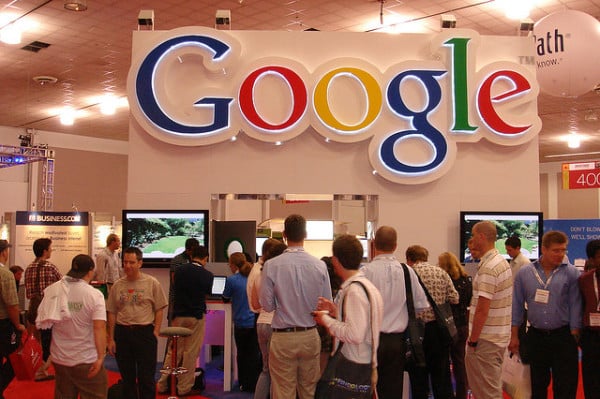 On the fifteenth anniversary of Google (NASDAQ:GOOG), the company went back to its roots while refreshing its biggest achievement in technology. Google went to the Menlo Park house that served as its first office to present its redesigned search engine features, USA Today reports. Among its most remarkable features is the advanced data tracking technology that has advertisers speculating and consumers wary.
Recognizing the triumph of Google is, above all, acknowledging its innovations in search. As the use of the Internet continues to grow, that fundamental action by users is what makes the company the undisputed champion of generating advertising revenue. According to eMarketer's calculations earlier in 2013, Google rakes in nearly one third of digital ad revenue, at a value of $40 billion.
The rise of mobile Internet use offers countless opportunities for Google even as companies such as Facebook (NASDAQ:FB) prove they have immense appeal for advertisers. At Advertising Week in New York, September 23-26, both companies could be seen expounding on the future of mobile marketing as well as privacy and access concerns.
Google timed the Menlo Park event on September 26 to coincide with the last day of the advertising conference. Advertisers and tech companies of all stripes are scrambling to digest these changes to Google's search engine. Ad Age cautioned "Google could gain a much better perspective" at the expense of marketers' insights with its new platform, which is likely altered to capitalize further on developments in mobile technology.
Perhaps not coincidentally, Facebook pushed its redesigned ad strategy at Advertising Week presentations, highlighting its ability to transfer ad campaigns across desktop, tablet, and smartphone screens. Yet the main change in Google's search identifier is its ability to work anonymously.
The Center for Digital Democracy's Jeff Chester told The Wall Street Journal it in effect is a "super cookie…the new way they identify you 24/7." That shift into a more anonymous form of gathering and storing the "Big Data" of consumers is likely to create more insecurity among the public, yet there is no sign Internet users are changing their search habits — mobile or otherwise — in response to moves by Google and other companies.
In fact, Google seems positioned better than anyone as mobile Internet continues to grow in scope and implication. With the most popular search engine and email program to go along with the most used smartphone operating system, the number of opportunities grows with every check of a handheld device.
In terms of smartphone use among the connected public, the numbers are staggering. Facebook reps said the average users doesn't go more than two hours without a smartphone throughout the waking hours of the day, while Sprint (NYSE:S) executives said stats show the average smartphone user checks a device every six minutes.
Neither number comes as a surprise, and if anything they sound like low-ball estimates. Google appears to have the world on a string as its fifteenth anniversary arrives. It's Google's game to lose, and it doesn't seem to have that in mind.
Don't Miss: Sorry iWatch Fans, Apple's New Hire Is Not a Wearable Tech Expert.