Google Celebrates the End of Its EU Antitrust Stalemate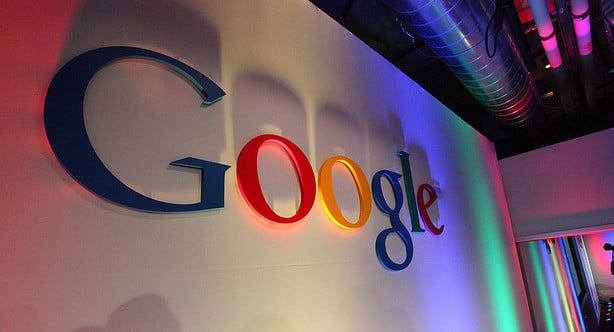 Google (NASDAQ:GOOG) dodged the EU bullet. Bloomberg reported Wednesday that the European Union's three-year antitrust probe into the world's largest search engine concluded this week after the agency accepted Google's offer of doing a better job of displaying results from rival search services. Google competitors have long complained about the tech company's monopoly over the Internet and its alleged promotion of its specialist search services; however, the EU officially dropped its search this week, freeing Google of any fines and findings, after the Mountain View, California-based company pledged to add new services or modify its search page so that it grants three links to rival services next to its own specialized search results.
Competition Commissioner Joaquin Almunia explained his decision via Bloomberg, "No antitrust authority in the world has obtained such concessions. The concessions we have extracted from Google in this case are far-reaching and have a clear potential to restore a level playing-field in the important markets of online search and advertising."
As a result of Google's five-year pledge to open up its services to promote the links of rivals, competitors can now bid for a spot in a shaded box on some of Google's search pages. Google previously offered a similar modification on its site, but the EU turned down the offer when the agency didn't like that competitors' links could be switched off by users. Now, consumers won't be granted that option, and rivals' links will be shown in mobile and any future versions of Google search that uses the specialized search function.
Google shares rose Wednesday following the good news for the tech giant, and they finished up 0.44 percent at $1,143. Investors breathed a sigh of relief that Google's three-year high-profile probe had finally ended, and though the conclusion didn't come without some concessions on the part of Google, many analysts believe it was a reasonable deal. Now, the company will avoid fines that similar companies like Microsoft (NASDAQ:MSFT) and Intel (NASDAQ:INTC) have both had to pay to the EU.
According to Bloomberg, many of Google's rival companies aren't happy with the settlement, but regulators have promised that they will write to the 18 companies and groups that filed complaints before they finalize the settlement and reject the complaints, although no changes are expected to be made. Complainants could still challenge the settlement, but Almunia told reporters this week following his decision, "I don't see why from now on I would change my mind."
In regards to Google's other concessions to the EU, on top of its promise to promote its rivals' three links, Bloomberg reported Wednesday that Google will avoid using content from websites that request not to be included in its specialized search, and the company will also discontinue the requirement that publishers have to use Google exclusively for search advertising. Google will allow search advertising campaigns to use competing platforms. These changes are expected to help increase other tech companies' presence on the Internet that is now largely controlled by Google, but the proposed settlement still doesn't settle all of the company's antitrust issues in the EU.
According to Bloomberg, Google's Motorola Mobility unit is separately navigating an EU antitrust complaint that stemmed last year over legal injunctions against Apple. Almunia says that Google's settlement this week won't affect its separate EU examination.
More From Wall St. Cheat Sheet: