Google Chips Away at Amazon's Delivery Service Dominance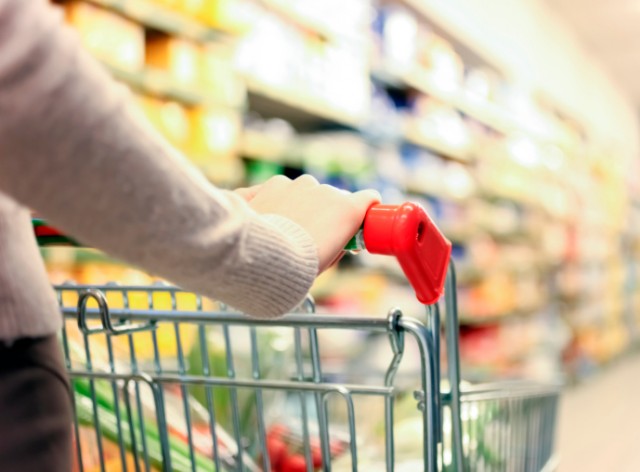 Google (NASDAQ:GOOG) (NASDAQ:GOOGL) has long dominated the search business and the advertising that goes with it. But in one category, Google is losing out to someone else: Amazon (NASDAQ:AMZN), which dominates product searches for everything from books to electronics to regular household items. The two have now begun what some term the "grocery war" in earnest, pitting its respective delivery services, Amazon Fresh and Google Shopping Express, against each other to win over searchers and shoppers.
Under the Amazon Fresh program, Amazon delivers fresh groceries, ordered online, to the customer's door. Google's Shopping Express enables customers to buy goods from local businesses through Google, which then delivers the order to the customer. Shopping Express seems to have grown out of Google Wallet and Google Checkout, and Re/Code's Jason Del Ray reports that Google executives have set aside up to $500 million to expand Shopping Express nationally. Del Ray explains that Google is looking not only to gain a piece of the grocery market, but also to improve its advertising business:
"The service gives Google a crack at the $600 billion grocery market. Also at stake is a large piece of the $3.5 billion in so-called direct-response digital ads that research firm eMarketer expects consumer package goods companies and electronics brands to spend in the U.S. in 2014. This category of ads, which includes search ads, is meant to influence online shoppers to perform specific tasks, such as signing up for email newsletters or making an online purchase."
"Google can't give up on product search and this is another pathway to closing the loop for advertisers," said Keith Anderson, a vice president at the consulting firm RetailNet Group. 'They failed on the payments side in stores, but if they can use expedited delivery as a way to get it then they'll keep on being willing to spend.'"
One of Google's objectives will be to improve the utility of product advertisements on search results. Enabling customers to buy a product immediately upon searching for it has traditionally been the realm of Amazon, not Google, and now the company will look to fix that. Instead of just showing listings for products available locally, Google will provide a Google Shopping Express website — available now in San Francisco, Los Angeles, and New York City — which enables shoppers to choose items from partner retailers, including Target (NYSE:TGT), Costco (NASDAQ:COST), and Whole Foods (NASDAQ:WFM).
Once the order is placed, Google sends a courier to each store from which the customer ordered an item, who used an app to pick up the goods, and then they're taken to a warehouse, where multiple orders are packed into a vehicle and delivered either the same day or the next day, using software to optimize the delivery route. Google's commission fee is "usually in the single-digit percentages," and the company charges shoppers $4.99 for each store that the courier has to visit. A flat membership fee, like Amazon's Prime subscription, is expected to replace the current pricing model.
The retailer partnerships are the most crucial part of the service, and Del Ray anticipates that for the current model to work, Google will have to convince retailers to cede control over the shopping experience and customer data, letting Google build relationships with customers to build loyalty. Retailers receive only aggregated data on Google Shopping Express transactions, and get individual data only if the customer uses the brand's loyalty card. Some retailers have reportedly pushed Google to integrate Shopping Express as a delivery option on the retailers' own websites, so that the retailers maintain their traditional relationship with the customer.
Retailers could also be worried, despite Google's assertions to the contrary, that the company will eventually build its own online marketplace, akin to Amazon's, to undercut retailers and sell directly to consumers. Retailers also fear that as more users make purchases through Google's site, Google will be able to amass a valuable body of data on who purchases what. That kind of data is extremely valuable for advertisers looking for the best way to target their ads. The data could constitute a distinct advantage for Google's advertising business, and cut into the budget that brands typically allocate to getting retailers to promote specific products.
Nonetheless, the service gives retailers a way to compete with Amazon's fast shipping by affordably implementing, or at least experimenting with, a solution for same or next-day delivery. Amazon is the company to beat in the product delivery business, with players like eBay's (NASDAQ:EBAY) eBay Now service and grocery-focused Instacart working to chip away at Amazon's dominance.
Amazon is unique in that it has the infrastructure of a nationwide network of warehouses and fulfillment centers already in place. That's expensive infrastructure to put into place, and Forbes reports that Amazon's Jeff Bezos has spent over $13.9 billion on building warehouses in this decade alone. While Google's reported $500 million investment is significant, it's nothing compared to Amazon's spending, but still enables Google to offer thousands of products because it's not maintaining its own inventory. While Google won't overtake Amazon's huge business overnight, or even over the next few years, it's possible that if Google gets more retailers on board and rolls out the partnerships to more areas, Google Shopping Express could draw a significant number of customers and begin to chip away at Amazon's dominance over the "two-day delivery" market.
Even though Amazon is a tough competitor for Google to take on, the effort to take back the product search is an absolutely necessary step. If Google can get retailers on board, the light-infrastructure business model could win the company a small profit of its percentage of retail sales, and afford it new advantages in product advertising.
More From Wall St. Cheat Sheet:
Want more great content like this? Sign up here to receive the best of Cheat Sheet delivered daily. No spam; just tailored content straight to your inbox.