Google Copies Facebook With This Controversial New Feature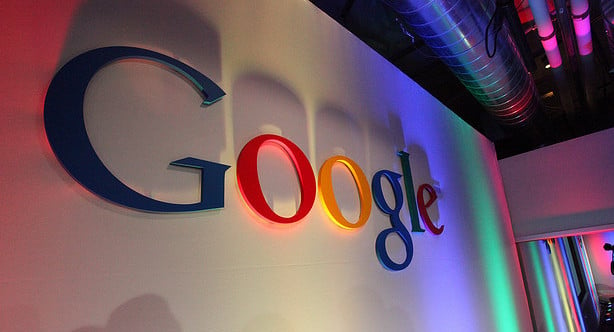 Google (NASDAQ:GOOG) can now use your photo and quotes from reviews you write on any of Google's properties for advertising via a "Shared Endorsements" feature that is being rolled out on Monday. The move is a gutsy one, as Facebook (NASDAQ:FB) has come under fire from users and the Federal Trade Commission for a similar practice.
Shared Endorsements works by using your Google Plus photo and a strategically-pulled quote from a review of a business that you've written as a part of ads shown to people you know on the social networking site. For example, if you've written a glowing review about a local restaurant, then one of the people you interact with on Google Plus searches Google for restaurants in your area, your photo and a part of your review will show up in an ad in their search results. Google says the feature will "help your friends and others find cool stuff online."
According to a report from USA Today, the policy only applies to active Google Plus users, but the paper also points out that Google is requiring Google Plus membership in order to leave comments on more and more of the company's sites. Comments left on Google Play, Google Plus, YouTube, and Blogger are all fair game to be used in the ads.
The word of mouth strategy is highly effective, as people are more likely to trust a business they haven't been to if it's been endorsed by someone they know. Facebook had a similar feature, called "Sponsored Stories," that resulted in a lawsuit that was settled over the summer for $20 million. In September, the Federal Trade Commission launched a probe into Facebook to investigate a change in the site's privacy policy which made it more clear that the company can use users's "name, profile picture, and content" for advertising purposes. Privacy groups have said this violates the earlier settlement, and the FTC has stepped in to investigate.
According to USA Today, Senator Ed Markey (D-Mass.) has already asked the FTC to get investigate Google's new practice as well. Unlike Facebook's old Sponsored Stories, it is possible to easily opt out of Google's Shared Endorsements. Just go to plus.google.com/settings/endorsements and un-click the box that reads "Based on my activity, Google may show my name and profile photo in shared endorsements that appear in ads."
Follow Jacqueline on Twitter @Jacqui_WSCS
Don't Miss: Xbox One Versus PlayStation 4: Too Close to Call?