Google Desktop App Allows Android Users to Access Their Computers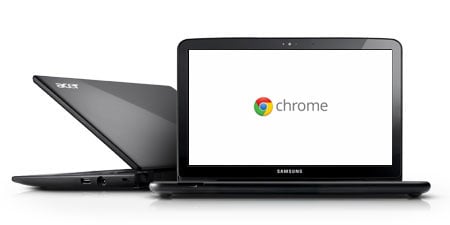 Android users can now control their home computer's desktop from across the room or even while across town using a new Google Chrome-based app.
Google Chrome (NASDAQ:GOOG) is the world's top web browser, usable on PC, Linux, and Mac, with mobile app versions for iPhone and Android alike. Android users can now take what they view on their computer's Google Chrome browser and the rest of their desktop on their Android device using a Chrome Remote Desktop for mobile.
How it works is the user has to configure the Google Chrome with the Chrome Remote Desktop app added to his or her Google Chrome. The user has to be signed into the same Google account on both Google Chrome and on the app.
The app is essentially the reverse of the BlueStacks emulator, which allows a PC or Mac user to download Google Play apps on his or her computer. Many Apple apps, such as Calendar, Reminders, iBooks, iTunes and Messages, work similarly, allowing users to retrieve information from their computer on an iPhone, iPod, or iPad. While the initial launch Wednesday was strictly for Android, Apple users will be able to download their own version of the app in the near future. Google said an iOS version of this app would be available later this year.
The current version of the app available on Google Play holds a ratings average of 4.5 out of 5 stars. So far the download count is in the 1,000-5,000 downloads tier.
Like any new app, it may need some adjustments. Ryan Witwan of PC Mag wrote in a post on the Killer App blog that a tutorial should be included because some aspects of the app are not intuitive, but concludes its usefulness overall.
"While there are a few weird things about the Chrome Remote Desktop app, it is very smooth and treats multiple monitors like one large desktop. That's certainly preferable to constantly switching between them," he wrote in the review.
More From Wall St. Cheat Sheet: