Google Fit Brings Opportunities in Healthcare, Advertising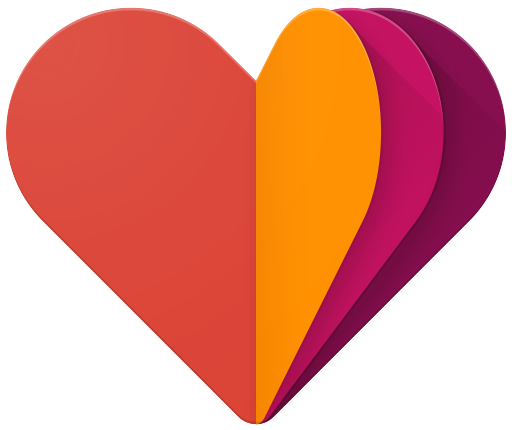 At its I/O developers conference on Wednesday, Google (NASDAQ:GOOG) (NASDAQ:GOOGL) announced Google Fit for Android, a health and fitness tracking platform that is now open to developers. The platform will let apps, mobile devices, and wearables cross-reference health data with one another, and will aggregate all of the data that its various devices and apps collect. Mashable reports that the software development kit for the platform will be made available within a few weeks. It's unclear so far when the platform will be available to consumers, or if/when a comprehensive hub for users will be available. However, we do know that Google Fit runs on the next version of Android, so far referred to only as "L."
In Bloomberg Businessweek's recent profile of Google's Sundar Pichai, who oversees Android, Chrome, and Google Apps, Pichai was quoted as saying that it's "crazy" that people rely on annual checkups with a doctor to have their heart rate and blood pressure measured. He told Bloomberg, "You obviously need to be able to measure these things so many more times and then apply more intelligence to it."
The Google Fit platform is clearly Android's answer to that need, but it remains to be seen how Google will present the platform to users. In the meantime, Google is concentrating on offering the platform to developers. Partners already signed on include Adidas (ADDYY.PK), Basis, HTC (HTCXF.PK), Intel (NASDAQ:INTC), LF, Motorola (NYSE:MSI), Nike (NYSE:NKE), Noom, Polar, RunKeeper, Runtastic, and Withings.
Forbes reports that the service represents a "major advertising opportunity" for Google, which Forbes says will need to obtain FDA and FTC approval for Google Fit. However, Google will also need the approval of consumers, who will be handing over all of their health and fitness-related data to Google Fit — and in the process, possibly sharing that data with advertisers. Gaining the approval and trust of customers will necessitate holding off on advertising, and demonstrating that users are in control of their data. Google is addressing those concerns from the get-go even before Google Fit has a consumer product. It says that users will control what information the platform can access, and they will also be able to delete activity that they no longer want to share.
Google joins Apple (NASDAQ:AAPL), Samsung (SSNLF.PK), and WebMD (NASDAQ:WBMD) in unveiling platforms that aim to aggregate and make sense of the data collected by a range of disparate wearables and apps. Apple recently announced HealthKit, a framework to unify health and fitness-related apps for iOS. Developers integrate HealthKit into their apps, which will enable users to store the data in Apple's new Health app. The iOS app will also interface directly with devices like activity trackers and bluetooth heart rate monitors, and will include data from the Mayo Clinic. Apple will also partner with Epic Systems, an electronic health records company, to make Health a central hub for users' health data.
Samsung's SAMI platform will also track and sync health data from a variety of apps and devices. SAMI runs on an open source platform so that it will be able to accept data from a wide variety of sources. The platform acts as a cloud-based repository for all the data that a user collects through various apps and devices, and Samsung is planning on providing users with tools to analyze and understand that data.
WebMD's Healthy Target feature in its mobile app is not quite as far-reaching as Apple's — or even Google's — as it doesn't integrate information from other apps, but it is compatible with wearable devices, wireless scales, and other devices and goes beyond just aggregating data to actually offer recommendations based on that data. It seems that Google Fit is looking to match that ability, enabling users to better understand and manage their health on their own.
But critically, the health platforms by both Google and Apple could easily integrate services that would allow users to share their information with doctors and other healthcare providers. That could change the health and fitness tracking industry, making wearable devices and activity trackers a valuable tool for doctors monitoring patients' health, rather than just a cool toy that will tell you how many steps you took in a day.
Google no doubt sees that potential, and is trying not only to realize it, but to find a way to make it benefit the company's business as well as the broader healthcare industry. The majority of Google's revenue comes from advertising, and the company is a leader in that realm, with Forbes reporting that Google will be responsible for almost one-third of $140 billion projected to be made from global advertising this year. But as internet browsing shifts more and more to mobile devices, people are using apps, instead of Google Search, to find the information that they're looking for. That means that Google loses advertising opportunities, and user data.
Google could bolster its ad business by tapping into the information that people share with apps, which would allow Google searches to display relevant ads. Android, mobile ad network AdMob, and now Google Fit all represent opportunities to do that. Forbes speculates that Google could eventually sell access to the data that Google Fit collects to companies interested in it for reasons other than advertising.
Google Fit, along with competitors like Apple HealthKit, could integrate with services like Practice Fusion, an electronic health records company. Users' mobile devices, wearable devices, apps, and the data they aggregate could be sent to their electronic records, giving doctors access to more data both during periodic visits and in real time. If the use of tracking devices, apps, and platforms takes hold, that could bring major opportunities to the health industry for platforms that aid doctors and healthcare institutions in dealing with all of the data that patients would be able to collect — and platforms like Google Fit would be able to analyze.
That's exactly the kind of opportunity and integration to which the company has opened Google Fit. It will be interesting to see if (or more likely, when) Google follows up the Google Fit platform announcement with the launch of a Google Fit app to act as a comprehensive hub for users. In the meantime, we'll also see how many more apps and device manufacturers join Google in its open source approach to health and fitness tracking.
More From Wall St. Cheat Sheet: