Google Forging User Connections With Gmail, Google+ Merge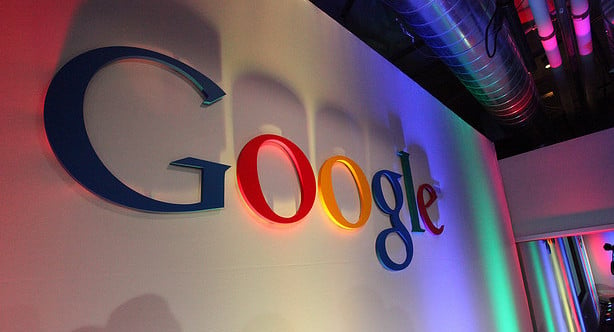 Google (NASDAQ:GOOG) has rolled out a change to its Google+ service that may scare some users and excite others. The Mountain View, California-based company announced in a blog post Thursday that it is now making it easier for people using Gmail and Google+ to connect over email, even if users don't have each others' email addresses.
Google Product Manager David Nachum said Thursday in a blog post that Gmail will now make suggestions for Google+ connections as recipients when a user is composing a new email. A person doesn't have to have a user's email address for him or her to be considered a Google+ connection, the user only needs to have been added by the Gmail user to a "Circle" of contacts on Google+, the company's social network.
That means that as long as a Google+ user knows your name, he or she can email you once you're added you to that person's Circle. This helps explain why Google announced earlier in January that all Gmail users will automatically be given Google+ accounts.
Gmail has long made suggestions for mail recipients when a user is composing an email, but up until this point, a recipient wouldn't be considered unless emails were already exchanged or a user was manually entered as a contact.
Now, no exchange of addresses has to have occurred for a connection to be made. Although a Google+ connection doesn't make a user's email address available, it does still offer the opportunity for a user to to email that person. If an email sent to a Google+ connection is returned, then that user's address becomes visible.
It'll be interesting to see how Google+ users respond to Google's changes, as the topic of Internet privacy is now more volatile than ever. Some users may simply not be interested in getting emails from Google+ users he or she is unfamiliar with. Nachum explained in his blog post that people have the ability to control their settings and can change their availability to Google+ users, but The Wall Street Journal points out that Google's default setting makes all users accessible, which may rub some of Google's even most loyal the wrong way.
According to Nachum's blog post and the Journal's report, the change also lets Google push its new Gmail inbox design it rolled out in May, which comes with different tabs.
Those tabs are used in Google's new service because if a user should choose to contact someone in his or her Circle of contacts but doesn't have that person's email address, the emails from that user will show up in the recipient's Gmail's social inbox tab, rather than the primary one. If the recipient follows the sender on Google+, however, the email will appear in the primary inbox.
Google wants to expand its social network and encourage others to join, but the jury's still out as to whether tampering with users' privacy will be the push the company needs. When Google+ first launched, some industry sources believed that its popularity would eventually reach that of Facebook's (NASDAQ:FB), but it is now clear the network hasn't thrived as well as many expected.
The new feature is rolling out over the next couple of days to everyone that uses Gmail and Google+. Users should expect an email with information and a link to the setting when the feature is available.
More from Wall St. Cheat Sheet: