Google Gives Nielsen the Go-Ahead to Track YouTube Viewership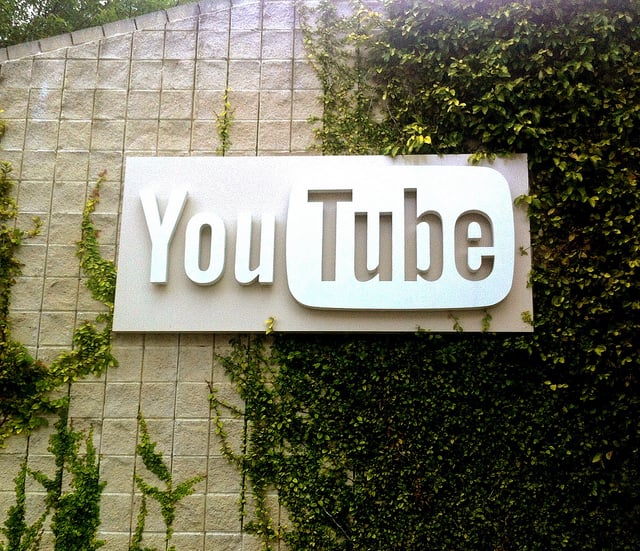 Google (NASDAQ:GOOG) is changing its stance on an outsider's online ad measurement product, and the result could mean more advertisers focused on Internet ads rather than those on TV. According to the Wall Street Journal, Google decided last week that it would allow Nielsen Holdings (NYSE:NLSN) to place measurement tags on ads running on its YouTube service, and this will allow advertisers to better negotiate ad buys on the music streaming site.
On Monday, Google confirmed Nielsen's statement that tags will be accepted across all Google properties, including YouTube by early 2014, and the Internet giant maintained, "We know our clients want meaningful measurement, which is why we're investing in brand-friendly metrics. While we continue to build measurement options powered by Google, we're also partnering with industry leaders, such as Nielsen and Comscore, to offer objective, credentialed, third-party measurement options."
Nielsen's service is important to marketers because it helps highlight which platforms are the most lucrative to advertise on, and the company's metrics are especially relevant because they compare audience ratings in television to those of online services. Now that many consumers focus more of their attention on tablet and smartphone devices rather than TV,  advertisers recognize the need to shift their marketing focuses, and they need the Nielsen data to help assess where they want to place their best ads.
The problem was, until now, Google wouldn't allow an outsider to place tags on its YouTube service, and the company instead relied on its own measurement of ads running on the video-sharing website. This upset marketers who wanted an opinion from an unbiased source and led many to walk away from advertising deals, but now that the Mountain View, California-based company has officially changed its tune, Youtube advertising is expected to be bigger than ever, bringing more marketers into the online video marketplace.
According to the Journal, it is still unclear why Google held out on Nielsen for so long, but some speculate that it could have something to do with the firm's business relationship with Facebook (NASDAQ:FB). Unfortunately, the only party that suffered from the stand-off was Google, and that reality is made even clearer by Brian Wieser's explanation that he wrote in note to investors Friday, "We have previously heard first-hand that at the individual media agency level, as much as tens of millions of dollars of advertising budgets have been left on the table at several agencies because of Google's refusal to allow OCR tags."
Luckily for marketers, though, Google has finally come to its senses, and online-video advertising spending is now expected to top $4.8 billion this year, reflecting 43 percent jump from 2012. Spending on TV ads will also increase this year, but only 2.8 percent to $66.3 billion, demonstrating the evident shift of the advertising industry.
Don't Miss: Xbox One Versus PlayStation 4: Too Close to Call?