Google Glass Busts Myths and Gets Trendy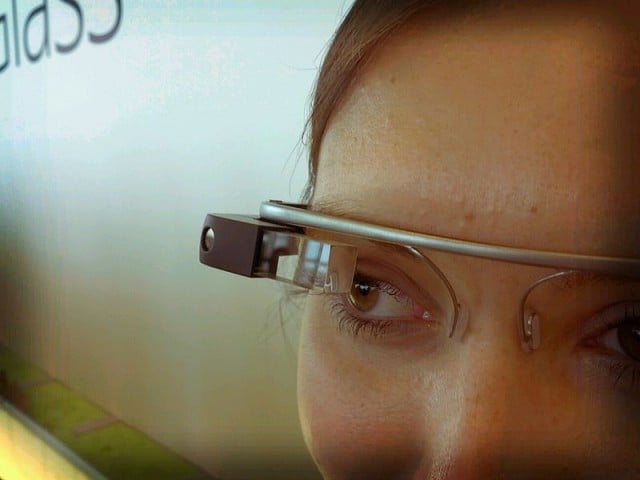 Google (NASDAQ:GOOG) is working to change public perception about its controversial wearable tech device Google Glass. The company published a list of the top 10 myths about Google Glass last week, attempting to clear up concerns about the device being distracting, a means of surveillance, and another cause of humans losing touch with reality in favor of technology, among other charges that have been leveled against the controversial device.
"In its relatively short existence, Glass has seen some myths develop around it. While we're flattered by the attention, we thought it might make sense to tackle them, just to clear the air," the Glass team said in a blog post.
The company claims that having Glass's screen over the eye allows the user to engage in the real world more than looking down at a phone or computer screen, and so the device is not a "distraction from the real world," as some have said. In response to accusations that Google Glass will bring about a 1984-esque dystopia, Google says that Glass is not always on and recording and will never have a facial recognition function despite the fact that the technology for such a function exists.
"We manually approve all the apps that appear there and have several measures in place (from developer policies and screenlocks to warning interstitials) to help protect people's security on the device," the company said, meaning a developer won't be able to randomly put a facial recognition or other potentially privacy-violating app on the MyGlass store.
"If a company sought to design a secret spy device, they could do a better job than Glass! Let's be honest: if someone wants to secretly record you, there are much, much better cameras out there than one you wear conspicuously on your face and that lights up every time you give a voice command, or press a button," the company said.
Google also addressed the growing number of businesses that have banned the device, saying that similar rules should be set up for Glass as are for smartphones regarding where they can and cannot be used. The company also pointed out that Google Glass can be attached to prescription glasses so it should be allowed to be worn anywhere — just turned off in places like casino floors and locker rooms. The difficult question is whether it will be easy enough to quickly determine whether or not Glass is on, as even if the device lights up, an activated Glass is harder to see than someone staring down at a phone in his or her hand.
This is an especially tough question when it comes to driving while wearing Glass. Google has been lobbying to kill laws against wearing Glass while driving, but there are laws prohibiting the use of smartphones while behind the wheel that are widely accepted to be protecting public safety. Even though a myth Google tries to bust includes one that everyone who has the $1,500 device is rich, it seems like if you can get your hands on Glass then you should probably be able to have a pair of backup, non-Glass prescription glasses for use in situations like driving, when Glass may not be appropriate.
One of the myths it seems Google is most focused on refuting is that Glass users are geeks. The company announced on Monday that it will collaborate with the Luxottica Group, which owns premium eyewear brands like Ray-Ban and Oakley, to create fashionable Google Glass frames. "Luxottica understands how to build, distribute and sell great products that their clients and consumers love — something we care deeply about at Glass, too. They'll bring design and manufacturing expertise to the mix, and, together, we'll bring even more Glass style choices," Google said, highlighting the importance of style as well as function in wearable tech.
The bottom line is that if people think Glass makes them look ugly or nerdy or like "Glassholes," then they won't wear the devices. Google has been aware of this for a while, having created a design team of female fashion experts headed by Elizabeth Olsson to make four different frames and two clip-on glasses made for Glass. Commissioning a company that makes some of the most popular frames available is another step toward making Glass into something people who don't want to be judged as nerdy would actually consider wearing — as long as all this dystopia stuff gets cleared up.
More From Wall St. Cheat Sheet:
Follow Jacqueline on Twitter @Jacqui_WSCS