Google Glass Finds Its Groove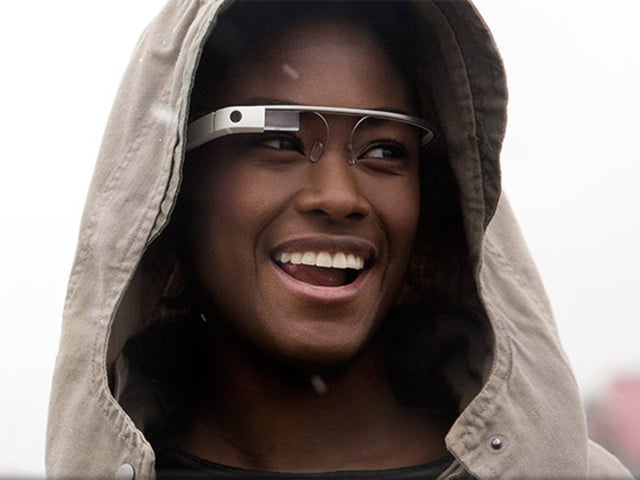 Google Inc. (NASDAQ:GOOG) has unveiled a new feature for Google Glass, adding support for music with a "listen to" command that will allow access to songs in the Google Play store and give the device a SoundHound-like function that can identify a tune being played aloud.
The wearer can name a song or an artist to listen to through Google Play or even link a Google Play account to Glass to access preferences and playlists, according to a report from The New York Times. Google's Sound Search function, which was introduced to Google Glass a couple of months ago, gives Glass the ability to recognize the title and artist of a song it hears.
Google is also producing stereo earbuds designed especially for Glass that are promised to deliver great sound while still allowing the user to hear the ambient noise in the background. The earbuds cost $85 and come with five color caps to customize the look, according to a company press release.
"With these new features, we're now building a great music experience on Glass, whether you're a classical music professor, an acclaimed sound engineer and hip-hop producer, or someone who wants to listen to their favorite tunes anytime, anywhere," Ed Sanders, the director of marketing for Google Glass, said in a statement seen by the Times.
A promotional video starring Young Guru — a Google Glass explorer, record producer, and DJ — shows off the new music functions.
The New York Times pointed out that Google would likely use the feature to push its music streaming subscription service Google Play Music All Access, which so far hasn't proven itself to be very popular. Google will more likely than not introduce access to other music streaming services in the future.
Google is planning to slowly expand its Glass explorer program over the next few months by allowing current explorers to choose three other people they think would benefit from trying Glass. The slow rollout of the $1,500 piece of wearable tech is similar to how Google initiated Gmail, and the process allows Google to make improvements to the product before a full release, which is expected to occur in mid- to late-2014.
Follow Jacqueline on Twitter @Jacqui_WSCS
Don't Miss: Dear Amazon: Thanks for the Ideas. Love, Target.