Google Is Not Doubling Up on Lenovo Shares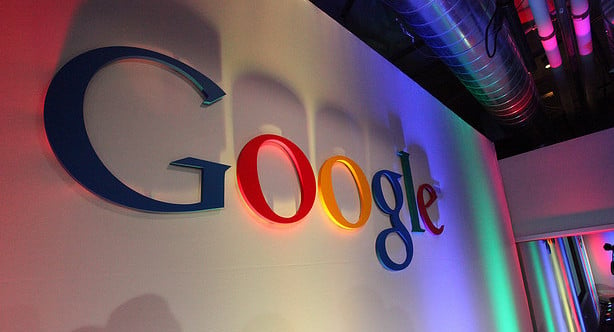 Re/Code is attempting to clear up false reports that Google (NASDAQ:GOOG) has purchased $750 million in shares of the Chinese tech company Lenovo (LNVGY.PK). A misreading of a Hong Kong regulatory filing resulted in Reuters and others erroneously reporting that Google would receive $750 million in Lenovo shares when the company's sale of Motorola to Lenovo is completed.
"Internet search company Google Inc will own a 5.94 percent stake in China's Lenovo Group Ltd worth $750 million once Lenovo's deal to buy Google's Motorola handset division closes, according to a disclosure on the Hong Kong stock exchange," Reuters said on Friday.
"Let's be clear. Google didn't buy anything. Not only that, but the search giant doesn't yet own any Lenovo shares, despite what you may have read," Re/Code reported when a more thorough reading of the document revealed that the figures in the filing aren't the number of shares Google will own when the deal closes, but the maximum number of shares that it could own. Complete details of the deal haven't yet been hammered out, and the number of shares the company could own will vary based on Lenovo's price when the deal closes.
Others were also skeptical after reports that Google currently owns $750 million in Lenovo shares began to circulate. A reporter for The Information, Amir Efrati, pointed out on Twitter that $750 million was the amount of Lenovo shares that Google was due in the Motorola deal. So now we know that Google is not doubling up on Lenovo shares that it already owns in the Motorola deal but will just pick up $750 million worth when that deal closes.
It was announced last week that Google would sell Motorola, which it purchased in 2012 for $12.5 billion, to Lenovo for just $2.91 billion. The Motorola acquisition was for the most part a patent grab for Google to help protect smartphones running on its Android operating system from litigation, but Motorola has been a consistent drag on Google's financials. While the sale might seem like a huge loss given the big discrepancy in price, Google is keeping all of Motorola's patents in the deal while selling the unprofitable hardware aspect of the business.
Lenovo is better-positioned to use Motorola to target emerging markets with cheap smartphones running on Android than Google is. Google's ownership of Motorola was a kind of conflict of interest, as it meant that Google owned a smartphone maker that competed with other smartphone companies with phones that also run on Android.
"But the smartphone market is super competitive, and to thrive it helps to be all-in when it comes to making mobile devices. It's why we believe that Motorola will be better served by Lenovo — which has a rapidly growing smartphone business and is the largest (and fastest-growing) PC manufacturer in the world. This move will enable Google to devote our energy to driving innovation across the Android ecosystem, for the benefit of smartphone users everywhere," Google CEO Larry Page said in a post about the acquisition on Google's official blog.
More from Wall St. Cheat Sheet:
Follow Jacqueline on Twitter @Jacqui_WSCS