Google Moves to Own Smartwatch Market Before Apple Arrives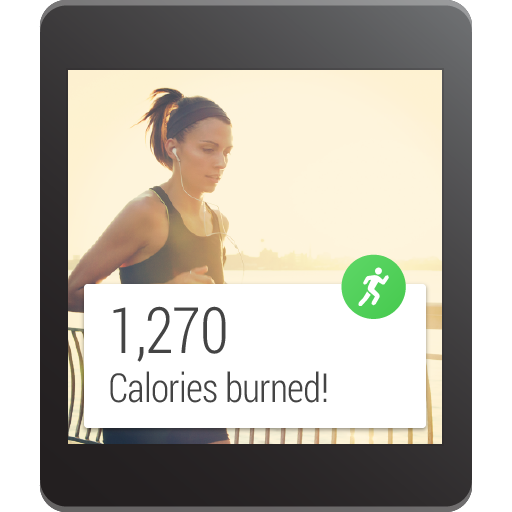 This week, at its seventh annual I/O developers conference, Google (NASDAQ:GOOG) (NASDAQ:GOOGL) launched Android Wear, a platform that extends Android to smartwatches and breaks rank with one trend that's held consistent in the short history of the modern tech world: that Apple (NASDAQ:AAPL) always gets there first. As Wired's Marcus Wohlsen points out, Apple has generally defined the categories of new technologies as they emerge:
"It happened with the PC: Apple built one first, but Microsoft operating systems became the dominant way people computed. It happened with the smartphone: Apple's iPhone defined the category, but around the world far more phones run Google's Android."
The platforms that have become more widely used — Windows rather than Mac OS for desktop and laptops, Android rather than iOS for tablets and phones — have allowed other device manufacturers to use it. Computers running Windows are built by Acer (ACEIF.PK), ASUS, Dell, HP (NYSE:HPQ), Lenovo (LNVGY.PK) , Samsung (SSNLF.PK), and Toshiba (TOSBF.PK), in addition to those built by Microsoft. Android for mobile devices, of course, takes the same approach, with phones and tablets by Acer, Asus, HTC (HTCXF.PK), Huawei, LG (LGEAF.PK), Kyocera (KYOCF.PK) , Motorola (NYSE:MSI), Samsung, Sony (NYSE:SNE), and ZTE (ZTECOF.PK).
Android Wear extends that approach. Google is launching into the wearables market with smartwatches by LG and Samsung, and positioning Android Wear devices as a vital link to the array of devices that consumers use on a daily basis. Google's marketing of Android Wear and the smartwatch revolve around the "multiscreen world."
A smartwatch running the Android Wear operating system will be enabled with Google Now, and its interface will revolve around cards that supply small piece of vital information, meant to require minimal user interaction in the form of simple gestures. In a March post previewing Android Wear on the company's official blog, the head of Android, Chrome, and apps Sundar Pichai described Android Wear as users' "key to the multiscreen world," enabling them to interact with phones, tablets, and now Android TV from the smallest screen of all on their wrists.
The video above, which Google released this week, demonstrates the part that Android Wear smartwatches can play in that world, with the watch acting as a simple link between the user and all of the information and communication to which he has access through other products in the Android ecosystem.
But while Android Wear is without a doubt the most advanced, comprehensive, and functional smartwatch software that's yet been unveiled, it doesn't boast any revolutionary features that will convince consumers previously indifferent to the concept of smartwatches that they need to have one. But maybe that's okay. Google wants to be the first to commodify the smartwatch, the first to turn it into a popular consumer product instead of a prototype-stage concept or a niche device for the health and fitness market. To do that, Google just needs to be first to present a truly usable and universally useful smartwatch that goes beyond prototype-level functionality to actually integrate seamlessly into the tech that consumers already use.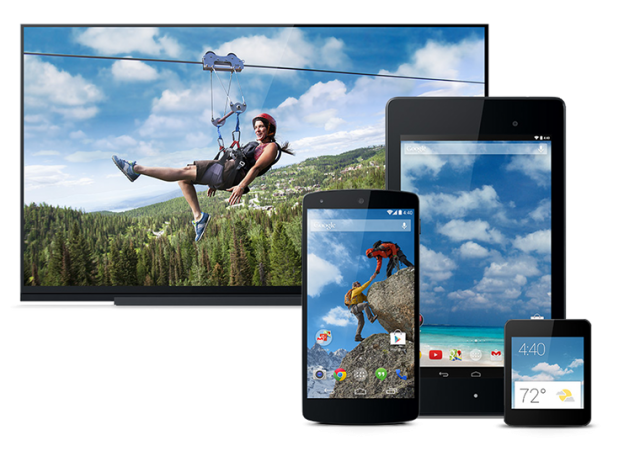 If Google succeeds in turning Android Wear into the first popular smartwatch, its features and interface will define the category and spur competition. However, if Android Wear doesn't take hold beyond a select set of tech or fitness or Android enthusiasts, the next player to try to define the smartwatch category  – perhaps Apple — will set the bar even higher. That would be a good thing, and would force manufacturers to think about how the smartwatch should be different than the other tech that consumers carry with them.
If Android Wear smartwatches are compelling enough to general consumers that the product takes hold, Google could introduce that innovation itself, capitalizing on the familiar model of working with OEMs to make rapid progress with the Android Wear platform. Alternatively, if Apple introduces the first category defining smartwatch, other manufacturers will scramble to replicate and push beyond its innovations, and Google could again follow Apple with what ultimately becomes the most popular platform. Simply put, competition is best for consumers and best for innovation. Whether Apple follows Android Wear with a revolutionary response or with one that's largely on par with Google's smartwatches and platform, the smartwatch competition has begun.
Wired's Steven Levy interviewed Pichai, and at one point asked the Android chief about the unifying vision behind the disparate announcements at the I/O conference. Pichai answered in a way that makes it clear that Google is thinking about the Android operating system, in all its iterations, as a universal solution, a product that it's betting will be able to fulfill all of users' needs across the variety of devices that they use.
"We need to bring Android and Chrome to every screen that matters for users, which is why we focused on phone, wearables, car, television, laptops, and even your workplace. Also, we wanted to do things in a way in which they were really contextually aware. A major theme was this notion of your phone being at the center of this connected experience."
The launch of Android Wear is just as much about Android as it is about smartwatches. Google recognizes the smartphone as the center of consumers' tech interaction, a screen that they have at home, at work, in the car, or when shopping or dining out. Google isn't betting on the smartwatch to replace the phone — the technology isn't nearly advanced enough — but is introducing Android Wear as the latest addition to all of the choices that Android offers consumers. Once Google — or another company — can demonstrate how the smartwatch is a necessity, perhaps not as the center of the multiscreen world, but as a component of it, then Android Wear could become a mainstream choice.
More From Wall St. Cheat Sheet: