Google Play App Revenue More Than Doubles Due to Games, Freemium Apps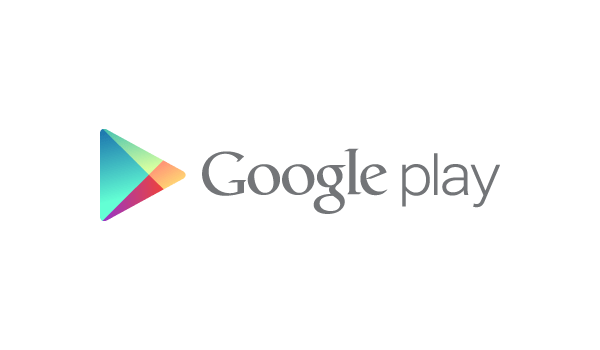 Google (NASDAQ:GOOG) Play's revenue is finally catching up to its download numbers. TechCrunch, citing a report by app analytics firm App Annie, reports that Google Play quarterly app revenue has more than doubled over the past year. App Annie says that games now generate 90 percent of Google Play revenue, and freemium apps now account for 98 percent of total Google Play revenue.
Last year, Google announced that there were one million apps available on Google Play. App Annie says that there are now 1.5 million apps available on the store, with the number of apps available growing 60 percent between July 2013 and June 2014. In October 2013, Google Play had outpaced the Apple (NASDAQ:AAPL) App Store to drive 25 percent more downloads, as reported by VentureBeat, but it reported only 20 percent of the App Store's revenue. In April, TechCrunch reported that Google Play drew 45 percent more downloads than the App Store, and that it had begun to narrow the revenue gap between it and Apple's store. While the App Store still generated 85 percent more revenue than Google Play, using growth in both emerging markets and in established markets like the U.S. and the UK to generate more revenue, especially from games.
Today's App Annie report shows that Brazil, Russia, Mexico, Turkey, and Indonesia have all been significant drivers of growth in downloads for Google Play. The five largest markets for Google Play all grew significantly, with downloads in the U.S. growing 1.2X over the past year, Brazil growing 2.6X, Russia growing 1.9X, South Korea growing 1.0X, and India growing 1.5X. Japan continued to dominate Google Play revenue, maintaining its ranking at the top of the countries that generated the most revenue for Google Play. Japan is followed in that ranking by the U.S., South Korea, Germany, and the UK, and established markets including Japan, the U.S., and South Korea all drove an acceleration in revenue growth.
Since games accounted for almost 90 percent of Google Play app revenue in the first-quarter of the year, up from 80 percent in the first-quarter of last year, it might be easy to think that it's the Candy Crushes of the app world that stand to gain the most from Google Play growth. That seems especially true considering the fact that revenue from freemium apps accounted for 98 percent of total Google Play revenue in May 2014.
But as the App Annie report points out, "Games dominate Google Play, but opportunities outside of Games are expanding." While games accounted for 90 percent of Google Play revenue, apps outside of games constituted 60 percent of Google Play downloads. Two of the highest growth categories outside of games were communication and social. App Annie says revenue growth in both of those categories was driven by messaging apps — like Messenger and WhatsApp — while tools and communication both showed rapid growth in downloads.
It's also interesting to note the overwhelmingly dominant role that freemium apps played in Google Play's May revenue. Revenue from freemium apps reached 98 percent of total revenue, and offering a free app with in-app purchases seems like an increasingly profitable choice for developers. As App Annie points out, Asian markets showed an "exceptionally high proportion" of revenue coming from freemium apps. That reveals a major advantage that Google Play has over Apple — that it shows more revenue from emerging markets. Users in Japan, Brazil, Russia, and India especially make the vast majority of their purchases with freemium apps.
With downloads up 1.5X and revenue up 2.4X, things are looking up for Android developers, who have traditionally been able to bring in more revenue on Amazon's (NASDAQ:AMZN) App Store than on Google Play, as reported by TechCrunch. The App Annie report characterizes Google Play's acceleration in revenue as "phenomenal growth." Google's revenue is growing considerably faster than revenue from Apple's App Store is, and Google is expected to continue to pull revenue market share from Apple not only because of that growth, but also because of its position of dominance as the world's most popular mobile operating system.
As Business Insider recently pointed out, Android is already the most-used platform in the world. If revenue continues to outpace to download growth, it's possible that Android could become the most lucrative platform to develop apps for, and compete with Apple for its status as the premium app environment for developers.
More From Wall St. Cheat Sheet: