Google Prepares to Tackle Cancer and Alzheimer's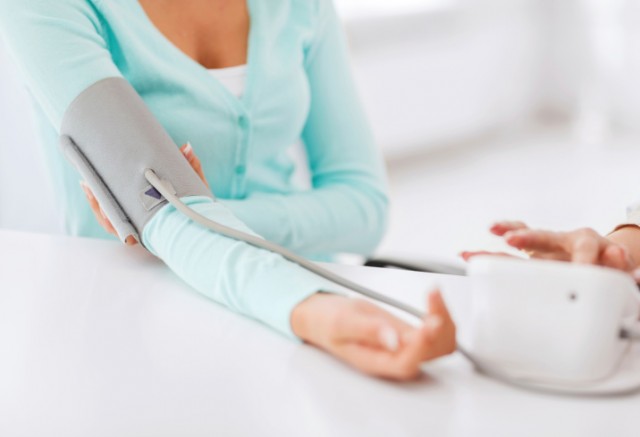 After its launch as part of Google's ambitious long-term project to "cure death," Calico has made its first concrete announcement that could give consumers some insight into specifically what diseases it plans to tackle with the support of Google's technical prowess.
Google-backed life sciences company Calico has announced that it is collaborating with biopharmaceutical firm AbbVie to create a Bay Area research and development facility focused on aging and age-related diseases, like neurodegeneration and cancer. Calico, or California Life Company, is a Google-backed company led by Arthur D. Levinson, former CEO of Genentech, and Hal V. Barron, former chief medical officer of Genentech. AbbVie is a research firm that separated from Abbott Laboratories in 2013 and is headed by Richard A. Gonzalez, an Abbott veteran of 30 years.
Levinson refers to the collaboration with AbbVie as a "pivotal event" for Calico, and says that the relationship will "accelerate our efforts to understand the science of aging, advance our clinical work, and help bring important therapies to patients everywhere." The press release notes that the collaboration will see the companies combining their "complementary strengths" to accelerate the development of new forms of therapy for age-related diseases.
"Calico will use its scientific expertise to establish a world-class research and development facility, with a focus on drug discovery and early drug development; and AbbVie will provide scientific and clinical development support and its commercial expertise to bring new discoveries to market."
The companies say that Calico will take the lead in research and early development during the first five years of the collaboration, and AbbVie will presumably take the lead in the later stages of drug development — "for a ten-year period" — including clinical trials and taking a drug or drugs to market. The Wall Street Journal reports that Calico will oversee the "early stages" of human clinical trials, while AbbVie will help Calico to identify and conduct early stage research, and can manage later stages of development and marketing of drugs that complete early stages of trials.
The press release notes that the two companies will share the costs and possible profits equally, and reports that AbbVie and Calico will each initially provide up to $250 million to fund the collaboration. In the future, both could contribute an additional $500 million, bringing the total investment up to $1.5 billion. The potential investment may be determined by the success of the research, and whether findings seem to be leading toward a viable drug (or drugs).
In 2013, Google established Calico with Levinson as a biotech venture that did little to explain its objectives aside from its intention to research diseases associated with aging, and to play a part in Google's grand ambition to extend the human lifespan — "curing death," even. Since then, Calico has remained quiet about its activities, aside from announcing high profile hires like genetics researcher David Botstein, molecular biologist Cynthia Kenyon, and oncologist Robert Cohen.
Google has not disclosed how much it has invested in Calico, and a Google spokesperson reached by The Wall Street Journal declined to disclose how many employees Calico has or whether it has begun any other research projects. However, the press release did note that Calico "expects to begin filling critical positions immediately, and plans to establish a substantial team of scientists and research staff in the San Francisco Bay Area."
While Google is accustomed to undertaking large, relatively open-ended projects through the Google X research arm — which we recently reported has announced a Baseline Study to map the genetics of health –pharmaceutical companies like AbbVie typically only team up with biotech startups later in the drug development process, when a specific treatment has shown promise in early clinical trials.
But AbbVie is not new to the general area of research that the collaboration plans to undertake. AbbVie's oncology group is involved in more than 55 active clinical trials, and is researching more than 15 different types of cancers and tumors. AbbVie and Inifinity Pharmaceuticals recently announced a partnership to develop and commercialize a cancer drug call Duvelisib, and AbbVie sells a drug called Duodopa for Parkinson's disease outside the U.S., plus has been developing a treatment for multiple sclerosis.
The drug industry has had only mixed success in trying to develop treatments for neurodegenerative diseases such as Alzheimer's and Parkinson's. Experimental drugs that were designed to halt or reverse the progression of such diseases – including bapineuzumab, an Alzheimer's treatment by Johnson & Johnson and Pfizer, have failed in clinical trials.
The Wall Street Journal notes that Calico is one of a number of companies taking advantage of the new affordability of technology to analyze genetic data. Google's own Baseline Study looks to apply Google's computational prowess to the analysis of genetic data. Calico looks to use that information to find treatments for diseases, and like Google X's Baseline Study, hopes to identify genetic markers or mutations related to health, long life, or diseases. Craig Venter's Human Longevity is building a genetic database to gain insight into diseases like cancer, diabetes, obesity, heart and liver diseases, and dementia. H3 Biomedicine, founded by Chinese genomics and pharmaceutical company BGI, is researching genetic mutations that could be targeted by cancer drugs.
Now that it's clear that Calico is aiming to become a drug development company, when could patients see Calico's first drug? Drugs can take 10 to 15 years to complete the various stages of clinical trials, and that's after a promising treatment has been identified, developed, and tested in the laboratory. The FDA requires every new drug to go through preclinical testing, file an investigational new drug application, and complete Phase I, Phase II, and Phase III clinical trials, then complete a new drug application and complete Phase IV studies.
Calico's partnership with AbbVie seems to be a promising collaboration, and could help establish the Bay Area as a center for tech-enabled research into health and medicine. The collaboration also represents a concrete step toward Google's ambitious goal of tackling aging. While patients aren't likely to see any drugs developed at the new research facility for a number of years, it's possible that Google could be behind the next promising drug that could improve the lives of patients with Alzheimer's, Parkinson's, or even types of cancer.
More From Tech Cheat Sheet:
Want more great content like this? Sign up here to receive the best of Cheat Sheet delivered daily. No spam; just tailored content straight to your inbox.