Google Takes a Big Hit in China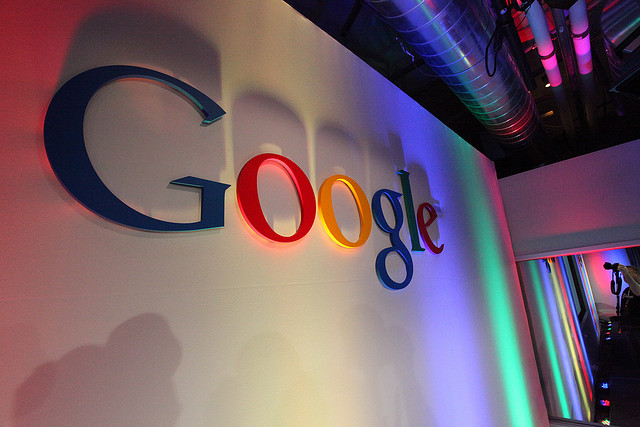 Google Inc.'s (NASDAQ:GOOG) share in the Chinese search market has steady declined since the company officially left China back in 2010. Google was recently ranked the fifth most popular search engine in the country, with just a little over two percent of traffic and page views.
Google's market share in China has been steadily falling since Google left China 2010 after it grew frustrated with the country's censorship policies and attacks from hackers. Google fell from fourth to fifth place in the ranking in March and its page-views for June are almost a full percentage point lower than they were a year ago.
The table below shows the contenders for third, fourth, and fifth place in the Chinese search engine market.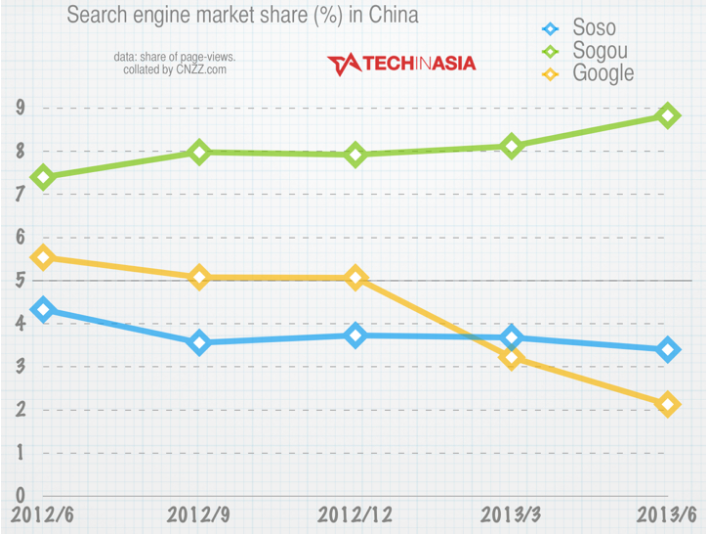 Baidu (NASDAQ:BIDU) is China's most popular search engine, as that company has agreed to comply with government censorship, but it is starting to face some competition from Qihoo 360 Technology Co. Ltd.'s (NYSE:QIHU) search engine. Qihoo launched its search engine last August, quickly came into second place behind Baidu, and has been steadily gaining on the formerly untouchable Baidu ever since.
In June Qihoo crossed the 15 percent mark, taking Baidu down to below 70 percent. Qihoo Chief Executive Officer Zhou Yongyi has set the goal of gaining 20 percent of the market by the end of the year, enough to really challenge Baidu's monopoly.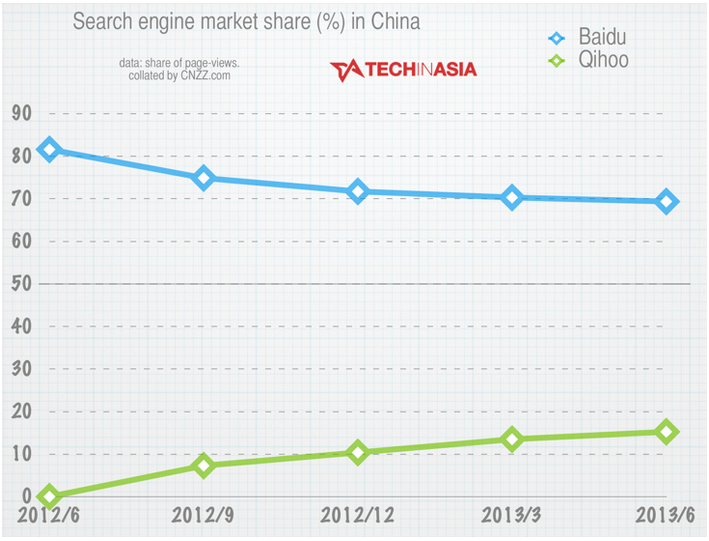 Back in 2010, Google made some moves to retain its share in the Chinese market, including directing users to a site based in Hong Kong that didn't face the same censorship requirements as sites based on the mainland, but the Chinese search engine google.cn is still being blocked by the Chinese government. Refusing to comply with censorship rules is a brave risk for Google, as China has one of the world's largest web markets.
Other American-based search engines fell below Google on the list, with Microsoft's (NASDAQ:MSFT) Bing taking 0.46 percent of page views and Yahoo (NASDAQ:YHOO) taking 0.26 percent.
Follow Jacqueline on Twitter @Jacqui_WSCS