Google To Build Wireless Networks in Emerging Markets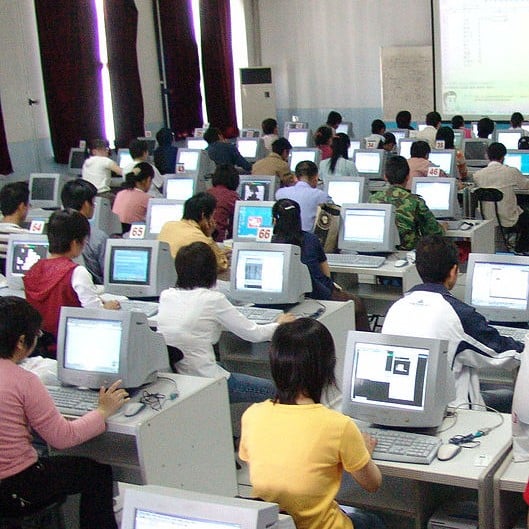 Billions of people in developing countries that reside outside of major cities don't have wireless Internet access. These people are waiting for their governments to provide the infrastructure and technology for them to enjoy surfing the Internet in convenient locations. Google (NASDAQ:GOOG), for one, is done with the waiting.
As part of their plan to connect a billion or more people to the Internet, Google  will work with governments in developing countries-–specifically sub-Sahara African and Southwest Asian countries— to provide their residents that live outside of major cities with wireless Internet access.
Far from a one-tip solution, Google understands that there will be numerous problems to overcome, and is already hard at work in doing so, according to the Wall Street Journal.
One of the ways in which Google envisions this setup working is by teaming up with local telecommunication firms and equipment providers to develop networks for Internet connections, as well as create business models to support them.
According to the Journal, Google is already in talks with regulators in South Africa and Kenya about building such networks, which could possibly include airwaves reserved for television broadcasts.
If successful, these networks could prove a major factor in Google's growth for years to come. The company that owns the world's largest search engine would undoubtedly love for over a billion people to start Googling things on the Internet.
Additionally Google has already started producing less expensive computers and smartphones, in the hopes of being more affordable to consumers in developing countries. If Google gains access to these countries airwaves that are used for television broadcasts, you can expect them to test out Google Fiber— the high-speed, low-cost combination of cable and Internet— in these countries as well.
There is a story that when the Berlin Wall fell, Coca-Cola (NYSE:KO) had representatives handing out free Coca-Cola to those that had lived east of the wall, just as they crossed from behind the Iron Curtain for the first time. This story may not be true, but the marketing blitz Coca-Cola put on in former Communist Europe definitely is, as are the results it yielded. The Coke brand became one of freedom and choice, and the soft drink company hasn't looked back since.
For Google, first-mover advantage for providing Internet to developing nations could yield similar results. Not only are they providing Internet, which will undoubtedly bring users to the Google search engine, but they would also be better positioned to sell their Android products and establish their Fiber business as well. It's more than 20 years since the Berlin Wall fell, but Google may prove prescient in looking to the past to strengthen its future.
Don't Miss: What's AT&T's New Wireless Fee All About?