Google Tries to Dismiss Microsoft's Suit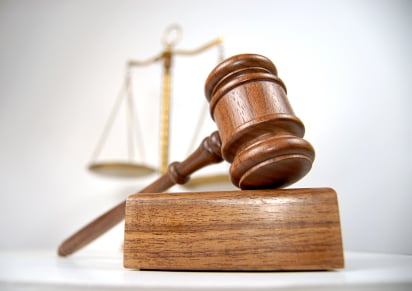 Google's (NASDAQ:GOOG) problems with its acquisition Motorola Mobility are ongoing as the company is dealing with Microsoft's (NASDAQ:MSFT) lawsuit against U.S. customs officials. The patent dispute between the two companies has been going on for quite a while.  Motorola Mobility phones were banned from the U.S. back in May 2012 when the International Trade Commission decided that these phones infringed on a patent held by Microsoft. The patent in dispute is technology that allows a user to synchronize calendars between a phone and computer.
According to Bloomberg, Microsoft has stated that the ITC ruling is not being enforced. That is why the Washington company has brought a lawsuit against the U.S. Customs and Border Protection, asserting that it has failed to enforce the previous ruling. The complaint was filed on July 12.
In July, Bloomberg reported that Microsoft alleged U.S. Customs had secret meetings with Google. Microsoft Deputy General Counsel David Howard said, "Here Customs repeatedly ignored its obligation and did so based on secret discussions."
Mountain View-based Google filed last Friday requesting that the federal judge dismiss Microsoft's suit. Bloomberg reported that the company said, "Customs noted that the ITC has yet to consider, much less resolve, the issue Microsoft asks this court to decide: whether Motorola's use of Google's synchronization protocol infringes Microsoft's patent."
It is not surprising that Google is getting involved in this dispute. It acquired Motorola largely for the patents held by the company, and it has been trying to do something with the company since the acquisition, reports the Stabley Times.
Arguments for both of these appeals are scheduled to be heard by the U.S. Court of Appeals for the Federal Circuit in Washington next week. This court specializes in patent law.
Don't Miss: Rush Limbaugh: Apple Is the Republican Party.