Google Wallet Adds Another Card to Your Real Wallet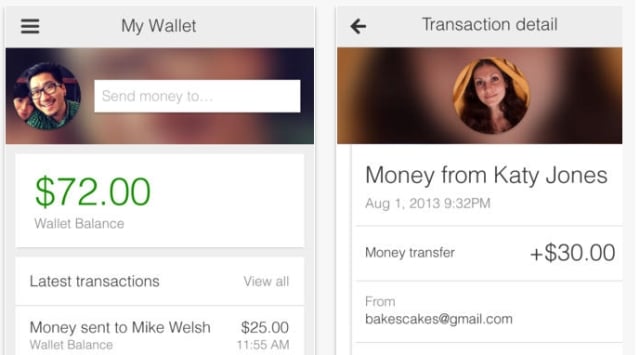 Google (NASDAQ:GOOG) announced in a Wednesday blog post that it's launching a card for its Google Wallet, solving one of the biggest complaints about its online payment service — that not enough stores have the technology to accept the payments via smartphone.
The Google Wallet Card can be used anywhere within the United States that MasterCard (NYSE:MA) is accepted, although the move is questionable, since the entire point of Google Wallet was to remove cards from people's wallets — and perhaps rid the world of the wallet entirely — not add more cards.
Google said that the card will allow Google Wallet users to access transferred funds instantly, rather than have to wait for them to be processed by the bank. "The Google Wallet Card is a debit card that lets you quickly access your Wallet Balance, whether you've received it from a friend or added it directly from a linked bank account or credit/debit card," said Sandra Mariano, Google Wallet's project manager, in the company's blog post.
The cards can be used at more locations than Google Wallet could be accessed at before, allows money to be withdrawn from ATMs, and provides instant notifications of when money is spent, all with no annual or monthly fees.
According to a report from Reuters, the card will allow Google to play a bigger role in e-commerce, and it will of course collect valuable data about consumer spending to use for targeted advertising. A spokeswoman from Google confirmed to the news service that Google will add data on the transactions made with the card to the internal profiles the company keeps on its users.
ZDNet reports that the move will make the virtual wallet more appealing, as it greatly increases the number of locations where Google Wallet can be used. Still, the original point of the Google Wallet was to head in the direction of eliminating the need for a physical wallet by replacing it with a smartphone app, so it seems almost counterintuitive that Google would make a physical card for its virtual wallet.
From Google's standpoint, though, the card will allow the company to collect much more spending data on its users without the limitations faced by the app, which could bring in big bucks for highly targeted advertising.
Follow Jacqueline on Twitter @Jacqui_WSCS
Don't Miss: No Need for Print Newspapers Thanks to This New Google App.