Google Warns Investors Before Earnings Release
Google (NASDAQ:GOOG) will announce its fourth-quarter results after the bell on Tuesday, and expectations appear increasingly bearish. Shares sweat off nearly $30 last week following a blog post from Brent Callinicos, who is vice president, treasurer, and chief accountant at Google, that argued analyst expectations might not be in line with the reality.
Callinicos spells out that Google's pending sale of Motorola Home, the division that makes set-top TV boxes, classifies the unit as a discontinued operation, removing it from fourth-quarter results. "While this is a standard accounting treatment," said Callinicos, "people who follow our company may not be fully aware of how it impacts our financial reporting. For example, as of this writing, a majority of Wall Street analysts who cover Google have not reflected the Home business as discontinued operations in their estimates."
Start 2013 better than ever by saving time and making money with your Limited Time Offer for our highly-acclaimed Stock Picker Newsletter. Click here for our fresh Feature Stock Pick now!
Google's chief accountant is probably worried that Google's earnings will appear weaker than they actually are if compared against unrealistic expectations. The usual result is selling pressure as investors re-consider their valuation of the company. Understandably, Google, which is already shedding dollars ahead of its release, wants to minimize any disappointment…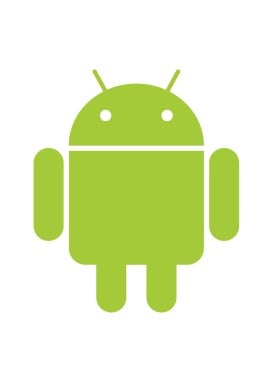 But there is often a discrepancy between expectations and reality (the definition of disappointment). Google missed earnings expectations last quarter by nearly 15 percent. This means analysts were either looking for too much from the company, or the markets have thrown Google a curve ball and it's struggling to adapt.
The company's advertising business is closely watched not just because it produces the majority of Google's revenues, but because it can be an indicator for the digital advertising market at large. Observers can study the affect that smartphones and tablets have on advertising prices, and try to gain insight into truly monetizing mobile technology. Google's ad prices have fallen year over year for four years in a row, mostly on the back of the trend away from traditional computers.
There's also the ever-looming competitive threat of Apple (NASDAQ:AAPL), which Google CEO Larry Page recently antagonized. In an interview with Wired, Page said that "You may say that Apple only does a very, very small number of things, and that's working pretty well for them. But I find that unsatisfying."
Page isn't the first person to criticize Apple on this front, but stating it in public shortly before both companies report earnings raised a few eyebrows. Many observers have criticized Google for copying the iPhone.
On the other hand, some people are expecting Facebook's (NASDAQ:FB) graph search to be a weaker derivative of Google's search.
Google definitely carries clout as an innovative company with big ideas, but it hasn't released a product akin to the first iPad or the first iPhone. Or, really, the first of any Apple product.
Analysts are looking for earnings of about $10.52 per share for the fourth quarter. Shares were off about 2.7 percent last week, and were trading about 1 percent lower on Tuesday morning ahead of the announcement.

Don't Miss: Google CEO Talks Smack to Employees, Apple and Facebook.