Google: We Want Apple Back!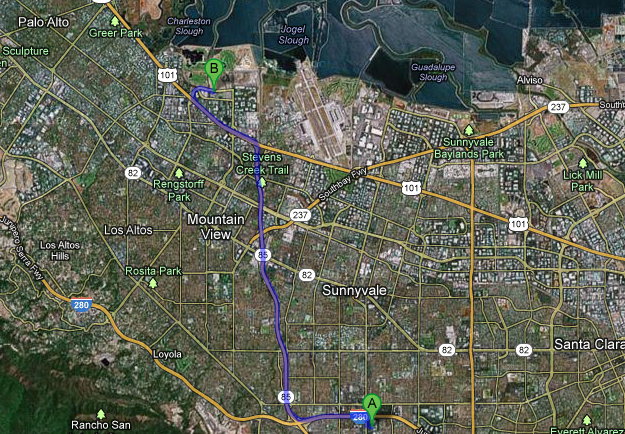 Just because users have stopped bemoaning Apple Maps in droves and the company's mapping fiasco has stopped grabbing headlines for misidentifying cities, using incorrect icons, and even failing to display certain locations, does not mean the issue has been put to rest.
Google (NASDAQ:GOOG) Chairman Eric Schmidt wants Apple (NASDAQ:AAPL) to reinstate Google Maps — which was thrown out in the company's latest operating system upgrade — as the default mapping application on iOS devices. "We would still really like them to use our maps," said Schmidt, according to CNET. "It would be easy for them to take the app in the store and put it as their basic one."
Speaking at the AllThingsD mobile conference on Tuesday, Schmidt avoided discussing why Apple decided to create its own mapping application, which was launched as a standard feature in Apple's iOS 6, rather than continue to work with Google. However, he did say that his company is still attempting to get its mobile platform competitor to reset Google Maps as the primary navigation tool on iOS. However, the specifics were vague. the Google chairman did not mention whether the talks between the two companies were ongoing…
At one time, Apple and Google worked together closely, but their business relationship has become increasingly strained as their two mobile operating systems — Android and iOS — fight for dominance in the global smartphone and tablet markets. Both companies now accuse each other of stealing designs. In response to that growing competition, rather than rely on Google, Apple set out to create its own mapping application for its mobile platform that launched with iOS 6 and came preloaded on the iPhone 5S.
But users were not pleased with the change; Apple Maps misnamed cities, excluded mass transportation directions, and left out many features users took for granted, like StreetView. After that move, Google scrambled to create a free app for its navigation tool that could be downloaded from the app store, and that version of Google Maps was downloaded more than 10 million times within the first 48 hours of its release. Yet, Apple seems unlikely to reverse course and go back to Google Maps, a suspicion further substantiated by the fact that the company has even hired new workers for its Maps team.
Here's how Apple and Google finished trading on Wednesday:

Don't Miss: Is Rackspace Undervalued?