Google's Andy Rubin Places His Bets on Robots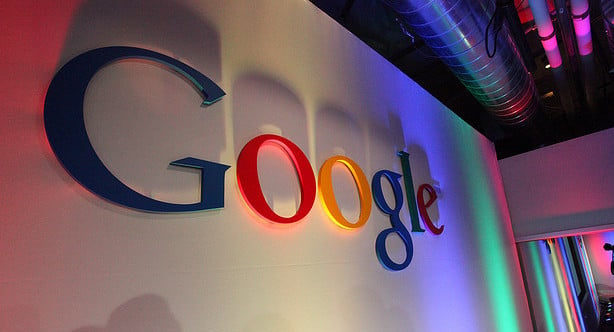 It's been a big week for the robotics business, and both Google (NASDAQ:GOOG) and Amazon.com (NASDAQ:AMZN) have made it clear that it has its sights set on the future of this technology.
Back in August, we confirmed that Google is now investing serious money in a new project at the company's Google X lab, focusing on robotics. It all started when Andy Rubin, the executive behind Google's Android mobile operating system, mysteriously stepped down from the business in March without confirming where he was going. Rumors swirled, but fortunately, Rubin couldn't hide for long — and the cat was let out of the bag in August when industry sources found in him in the Google X lab playing with robots.
More details emerged about Google's new robotics venture Wednesday, and the executive even offered some insight into what his team is planning for the future, and how likely it is that his efforts will be successful. According to the New York Times, Google executives acknowledge that robotic vision is a "moonshot" — what Google dubs its long-term projects — but Rubin explains that he understands the implications of such a long-range venture and recognizes, "We need enough runway and a 10-year vision."
You can't get much out of tight-lipped Rubin, similar to his Google X comrades, but it is at least clear from Google's significant investments in the robotics business that the tech giant is expecting its science project to eventually become extremely lucrative for the company, and hoprfully make all of its long-term planning pay off.
According to USA Today, the new robotics group headed by Rubin has already orchestrated seven tech company acquisitions in the past six months, and those include Schaft, Industrial Perception, Meka, and Redwood Robotics. Insider sources believe that Google is focusing its efforts on something not aimed at consumers, but rather manufacturers, and the technology could deal with electronics assembly that involves automating portions of an existing supply chain that connects a factory floor to the companies that ship goods to consumers directly.
Recent rumors suggest that Amazon has also been toying with the same kind of technology, but both companies have remained quiet about their visions for the future. CEO Larry Page encourages his company to take risks on new technology that may not become relevant until years down the line, and it was on a similar bet that Rubin realized his first success with Android. Page announced Rubin's new project on Google+ this week and explained to followers, "His last big bet, Android, started off as a crazy idea that ended up putting a supercomputer in hundreds of millions of pockets. It is still very early days for this, but I can't wait to see the progress."
Page's blog post follows only days after Amazon CEO Jeff Bezos said that the e-commerce giant is experimenting with robots of its own and testing the use of drones for delivering packages. On the evening before one of the most lucrative shopping holidays of the year, Bezos told listeners that Amazon robots could eventually replace the humans that now deliver its packages, and they could do it all within less than 30 minutes. These projects still aren't expected to affect consumers until many years down the line, but the fact that two of the world's biggest tech companies are already planning for their arrival illustrates what we should expect for the future.
USA Today highlights Ben Schachter, an analyst at Macquarie, who wrote to clients Wednesday that, "Google's robotics ambitions and Bezos's drone PR should be a reminder to investors that they are not only investing in the trend lines of the current financials, but in the future vision and broad ambitions of these companies. Amazon and Google clearly are going to invest in projects that may not bear fruit for 5-10 years, if at all."
Don't Miss: Yahoo's Second Buy This Week.