Green Skies Ahead? Cisco's Dividends Growing for Investors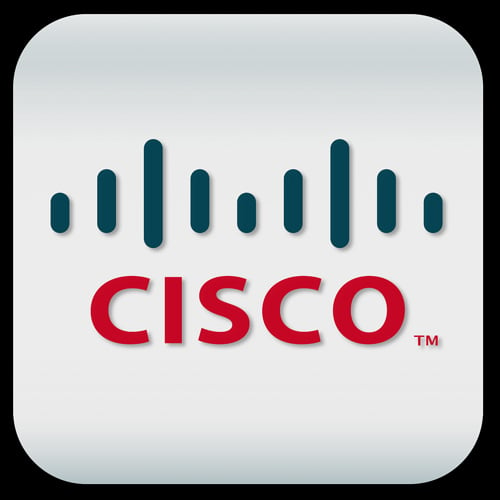 Cisco Systems, Inc. (NASDAQ:CSCO) has been generating cash and analysts are expecting the company to increase its dividend. This past quarter, the Cisco paid out a dividend of 17 cents per share — $905 million in total. Currently, the company's dividend yield is 3.2 percent. For comparison, Apple's (NASDAQ:AAPL) dividend is 2.8 percent, Qualcomm's (NASDAQ:QCOM) dividend is 2.1 percent and Intel's (NASDAQ:INTC) dividend is 3.7 percent.
"Dividend has increasingly become larger, and we expect Cisco to be a dividend grower over time," said Mark Sue, a RBC Capital Markets analyst, according to iStock Analyst. "With maturation of its top line, we expect earnings to outpace revenues with consistent cash flow returned to shareholders." Cisco has committed to using at least 50 percent of its free cash flow to boost returns for shareholders in the form of stock buybacks and dividends.
The company's network switch and router business is serving a now mature market and revenue growth is expected to be in the 5-6 percent range this year and next. Dividend Channel has recently named Cisco the top dividend stock of the NASDAQ 100, Forbes reported. Keeping investors happy while it looks to shift its product offerings to better fit into the "cloud" is key for Cisco's future. Both Intel and Facebook (NASDAQ:FB) have recently announced projects that will ultimately exert great pressure on the company's core business of high-end network equipment.

Keeping its yield high is important for Cisco but it brings into question when the company is going to make a big move to establish itself as a key player in the software side of networking — the future of the networking industry. Top-end network switching hardware is moving towards open, non-proprietary standards and Cisco will have to stay on top of its game to brave the transition. What happens to Cisco once Intel and Facebook's initiatives render top-of-the-rack network routing equipment something that Intel processors already inside servers can handle themselves?
The network equipment market is still huge and growing but becoming less profitable as it matures. Investors have to wonder when Cisco will finally make good on its plans to shift its focus elsewhere. The future is still bright for Cisco as long as it anticipates changes in its core markets.
Don't Miss: Is Amazon Guilty of Exploiting the British Tax Rulebook?