Groupon Expands in India and 2 Other Buzzing Social Media Stocks
Facebook (NASDAQ:FB): The company wants to learn even more about its members than it already does and has now begun purchasing information on its members from data brokers. Facebook plans to use this data, and information provided voluntarily by its members, to target them with more relevant advertisements. "We think that serving the right ads to the right people creates a better user experience on Facebook," said Facebook spokeswoman Elisabeth Diana. Privacy activists feel threatened by Facebook's interest in so much sensitive data. The Electronic Privacy Information Center, which is an online privacy watchdog, has requested that the U.S. Federal Trade Commission investigate Facebook's use of this data, Boston Globe said.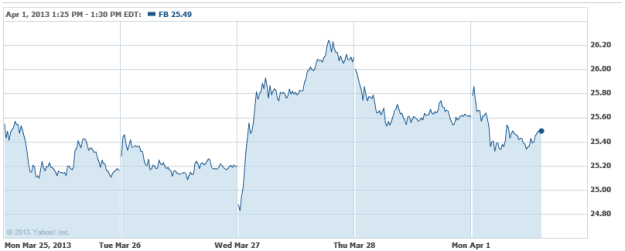 LinkedIn (NYSE:LNKD): Jefferies boosted the company's estimates and price target from $175 to $215 in order to show marketing segment and talent solutions upside. "As LinkedIn increases the availability of content on its platform to drive engagement, we believe the marketing segment will outperform current expectations," Jefferies' Brian Pitz said. "And with an impending price hike in April, we expect to see a front-load benefit in LinkedIn's Talent Solutions segment." The firm decided to increase its Q1 EPS from $0.03 to $0.14, FY13 from $0.21 to $0.31, and FY14 from $0.50 to $1.06. These increased estimates indicate an upside as Talent Solutions customers front-load to get ahead of the April price hike, continued momentum in Marketing Solutions from increased traffic and engagement on products, and the upside to Marketing Solutions from the successful acquisition and integration of other content applications.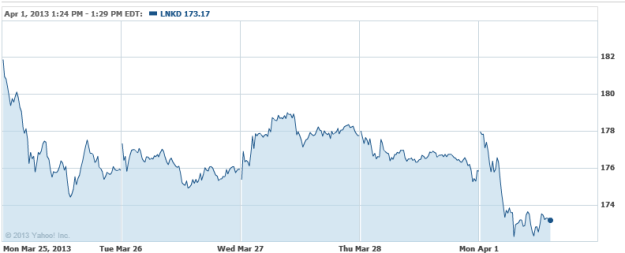 Groupon (NASDAQ:GRPN): The company plans to open a research and development center in Chennai, India, which will make it the fifth R&D globally developing e-commerce and m-commerce applications for Groupon's Asia-Pacific markets. The center is to concentrate on formulating customer service tools, supply chain management tools, and make mobile commerce applications for the Asia Pacific region. The 25,000 sq ft facility will employ nearly 200 software professionals. "Our plan is to increase the headcount and make Chennai a major R&D center globally. We also plan to move to a bigger premises in future," said Kal Raman, COO, Groupon.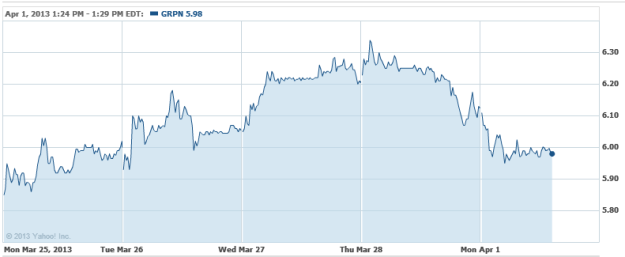 Don't Miss: Facebook: Here's the Sweetest Engineer-Wooing Campus in the Known Universe.