Groupon Fails to Offer Investors an Attractive Deal With 3Q Earnings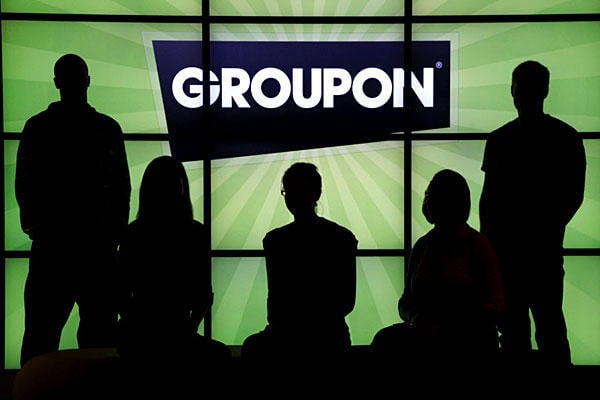 Groupon (NASDAQ:GRPN) closed Thursday's regular session down 5.05 percent at $9.50 per share and fell as much as 10.8 percent further in post-market trading after announcing third-quarter results that fell short of expectations. Groupon reported that revenue increased 5 percent on the year to $595.1 million, falling short of the mean analyst estimate of $615.69 million. The Internet commerce platform reported a net loss attributable to common shareholders of $2.6 million, or 0 cents per share, which was short of expectations for earnings of 1 cent per share.
Gross profit fell 7 percent on the year to $359.6 million, while operating income fell 45.7 percent to $13.8 million. Adjusted (non-GAAP) operating cash flow for the year ended September 30 was $105.9 million, while adjusted free cash flow was 22.3 million. Groupon held $1.1 billion in cash and cash equivalents at the end of the quarter.
Thus, the financials were somewhat of a flop. Operational measures were somewhat positive, but not overwhelmingly exciting. Active customers increased 10.1 percent on the year to 43.5 million, 46 percent of which are in North America. Unit sales increased 9 percent on the year overall, with 19 percent growth in North America. Average spend per active customer decreased by $1 on the year to $137.
By segment, Groupon revenues grew 24 percent on the year in North America, fell 21 percent on the year in Europe, the Middle East, and Africa (EMEA), and fell 4 percent in the rest of the world. Gross billings increased 20 percent, 12 percent, and fell 13 percent, respectively.
Perhaps most significantly, Groupon announced that it has entered into an agreement to acquire Ticket Monster, "a Korean ecommerce company, for aggregate consideration of $260 million, including at least $100 million in cash, and up to $160 million in Groupon Class A common stock, with the final cash and stock allocation to be determined upon close."
Looking ahead, Groupon "normal seasonal strength and strong holiday sales interest, in addition to email headwinds and further investment in marketing initiatives to drive adoption of the Pull marketplace." This translates into fourth-quarter revenue expectations in a range of $690 million and $740 million, which covers the current mean analyst estimate of $723.68 million. Earnings (excluding stock compensation) are expected in a range between 0 cents and 2 cents per share, well below the current mean analyst estimate of 6 cents per share.