Groupon Wants to Deal Directly With Its Ad Business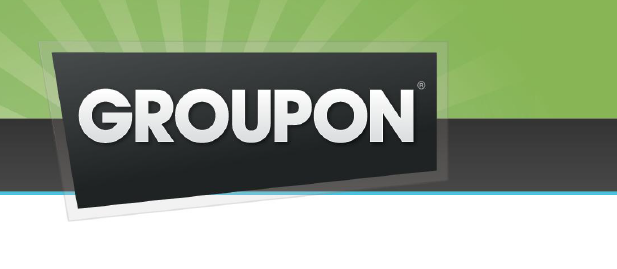 As Groupon (NASDAQ:GRPN) tries to turn profitable again (see Editor's Note below) in the ever-evolving e-commerce sphere, the deal-of-the-day website is working to boost its marketing efforts and take some of its ad business into its own hands.
According to TechCrunch, the company announced Monday that it is rolling out a new platform called the Groupon Partner Network that will handle Groupon's own affiliate marketing along the lines of its product deals and services. In a move that deviates from the company's norm, the new program will go international right from the get-go and serve the company's 10,000 content publishers in 34 countries.
While Groupon used to treat its marketing efforts in each country differently, the company now recognizes that a global platform is more effective and allows things to get done more fluidly. Groupon's business revolves around its ability to affectively publish its deals, goods, and other services. That's why affiliate marketing is such a key factor to the company's bottom line: It dictates where its offers can be publicized and how much a third party gets paid each time a user purchases a Groupon deal.
Though the affiliate marketing sphere isn't virgin territory for the company — the website has worked with an affiliate marketing team since 2009 on national programs run through third parties — TechCrunch explains that Groupon is now ready to take the reins and be its own ad distributor, thus controlling the business more.
If the new platform is readily adopted by Groupon's 10,000 content publishers, it will mean big things financially for the website, as it will no longer be subjected to the high fees it has to pay third parties when a deal gets purchased by a user.
Though the deal may look less appealing to those third-party marketing partners, Groupon maintains that they will benefit from increased returns from users — and to prove it, the Groupon Partner Network is even offering access to real-time reports. These reports will help publishers track how their affiliate deals are performing, and hopefully allow them to note how this revised partnership benefits them, too.
While the affiliate marketing initiative is still far from complete, it offers a step in the right direction for the Groupon business, which has been looking for evidence of a turnaround and business revival, especially since casting one of its founders off the lot and banking firmly on CEO Eric Lefkofsky's startup prowess. The company recently made headlines as it worked to enact different business strategies, but, still, only time will tell if these new ventures can prove lucrative for the struggling deal-dealing website.
Editor's Note: Groupon announced better-than-expected revenues in this year's second quarter, although it reported a $7.6 million loss during those three months compared to profit of $28.4 million in the same period last year. Its number of active customers grew 12 percent year-over-year.