Groupon's Search Bar Trick Is a Hidden Whole Foods Discount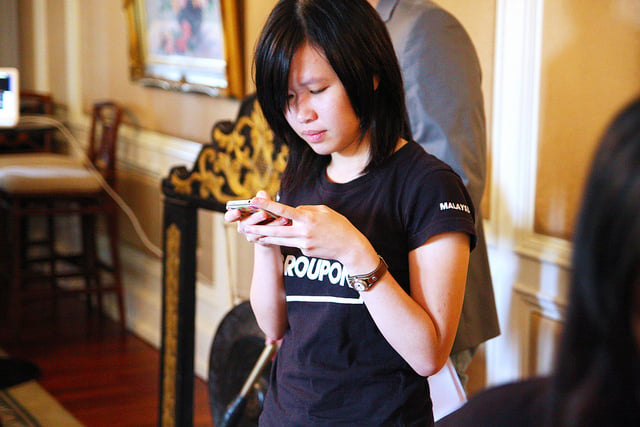 Groupon (NASDAQ:GRPN) is smart. When it needed to push its new search "pull" marketing approach, it partnered with a company it knew its customers desperately wanted to deals for. Enter: Whole Foods Market (NYSE:WFM). Spoiler alert: it worked.
According to Re/Code, earlier this week, Groupon sold a $5 deal for a $10 digital gift card to Whole Foods under one condition. Deal seekers had to type "Whole Foods" into the search bar atop Groupon.com to be eligible to purchase the gift card. More than 100,000 consumers bought the deal, as Groupon users remembered how to employ the search function, and both Whole Foods and Groupon scored deals. Mission accomplished.
Groupon's latest initiative was prompted by the company's need to more smoothly transition to its search-driven "pull" marketing approach, as highlighted by Re/Code. The Chicago, Illinois-based company has long contacted its customers via promotional emails; however, Google's (NASDAQ:GOOG) new Gmail filters have effectively disrupted its business by placing its emails in new folders, and now Groupon needs to make sure its customers are visiting Groupon.com on their own every day to score their own deals. Those who do visit the company's website are proving to spend money there, but the problem is that Groupon needs more of them. According to Re/Code, only eight percent of Groupon's North American traffic searched for a deal in December, but those who did spent 50 percent more than those who didn't. The transition to Groupon's new marketing approach is thus expected to be lucrative if it takes off, but it still all hinges on the take-off.
Overall, the daily deals aggregator has performed positively in recent months. Its stock sat down 0.47 percent at $8.47 as of 10:30 a.m. Friday, but the company's shares have still risen gradually this year, especially after the lucrative holiday shopping season when Groupon scored its biggest holiday weekend ever thanks to the Black Friday shopping binge. Over the full four-day weekend, including Cyber Monday, sales were up nearly 30 percent compared to 2012.
In addition, the daily deals website celebrated its fifth birthday in November of 2013 with a website redesign and a new mobile app, and now CEO Eric Lefkofsky attributes Groupon's latest successes to its better organization and mobile might. He explained in December, "With our redesigned website and mobile apps with integrated search, it's easier than ever to explore our marketplace. And with more than 50 percent of our transactions coming from mobile, we've become a necessity this holiday season for customers when they want to buy just about anything, anytime, anywhere."
So Groupon's future is still looking bright, but the key will be pushing its latest sales strategy. The company's business previously hinged on its email promotions, and it now faces the risk of suffering serious sales losses if customers don't follow through with its transition. As of now, the company appear optimistic about the transition thanks to its latest partnership with Whole Foods, but it's still likely that Groupon will continue pushing big deals so it can retrain its consumers to go to Groupon.com each day on their own to search for their deals.
More From Wall St. Cheat Sheet: