Has Apple Maps Finally Found Its Way?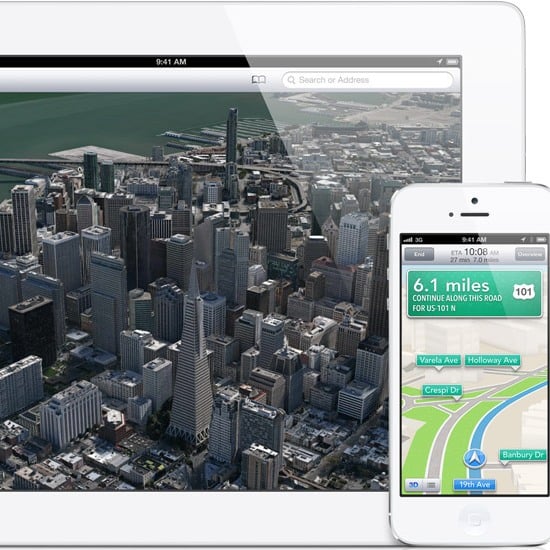 The launch of Apple's (NASDAQ:AAPL) native mapping app is considered one of the Cupertino-based company's rare missteps. One of the reasons why Apple has such a strong reputation for quality is that the company laboriously obsesses over every detail of a product or service before it is released. Although he primarily deals with the hardware side of Apple's business, renowned designer Jony Ive recently commented on Apple's overall philosophy in an interview with The New York Times. "One of the things different between us and some of our competitors is we just focus on the product, developing good products," said Ive.
So when Apple launched Apple Maps as part of iOS 6 in September 2012, many users were shocked to find that the app featured many glitches, including oddly distorted 3-D images of landmarks, mislabeled locations, and wildly incorrect directions. In one widely publicized incident, several Australian Apple Maps users became stranded in an isolated area after Apple Maps directed them 43 miles off course, reports CNET. As a result, the Australian authorities actually recommended that iPhone users not rely on the accuracy of Apple Maps. The problems eventually became enough of an issue that CEO Tim Cook took the unusual step of apologizing for Apple Maps and senior vice president of iOS software Scott Forstall left the company in the aftermath.
However, there are many indications that Apple is starting to right the Apple Maps ship. According to a new report from MacRumors, many Apple Maps users have noted that the pace of mapping data corrections has picked up over the past month.
"Over the past month, I've noticed a TON of changes. POI [points of interest] markers are being moved to their correct locations, names and information for POIs are being corrected, and tons of places are being added that simply weren't there before," noted one user via MacRumor's forums. The accelerated pace of Apple's mapping data corrections follows the company's recent implementation of a new notification feature. As noted by MacRumors, this feature allows users who report a mapping error to receive a notification when the error is corrected. Thanks to this feature, users have noticed that Apple has been rapidly fixing mapping errors.
Some industry analysts, including Piper Jaffray's Gene Munster, were expecting Apple to unveil a significant Apple Maps upgrade at the recent Worldwide Developers Conference. However, except for a minor improvement to maps for China, no major Apple Maps changes were announced. According to an unnamed insider source cited by TechCrunch, the expected map improvements were delayed due to personnel issues and internal politics.
However, the holdup appears to be a temporary delay, and it may not be long before users see even more dramatic improvements. Apple has been on a mapping app buying spree over the past year and has acquired companies such as indoor-GPS company WifiSLAM, location data company Locationary, mass transit navigation apps HopStop and Embark, and Geographic Information Systems (GIS) data company BroadMap. Earlier this month, Apple also acquired Spotsetter, a mapping app that combines social network data with a maps interface, according to TechCrunch. With so many powerful mapping tools at its disposal, it appears that it will only be a matter of time before Apple unveils a fully revamped Apple Maps.
More from Wall St. Cheat Sheet:
Follow Nathanael on Twitter (@ArnoldEtan_WSCS)