Has Hulu Chosen Its New Chief Executive?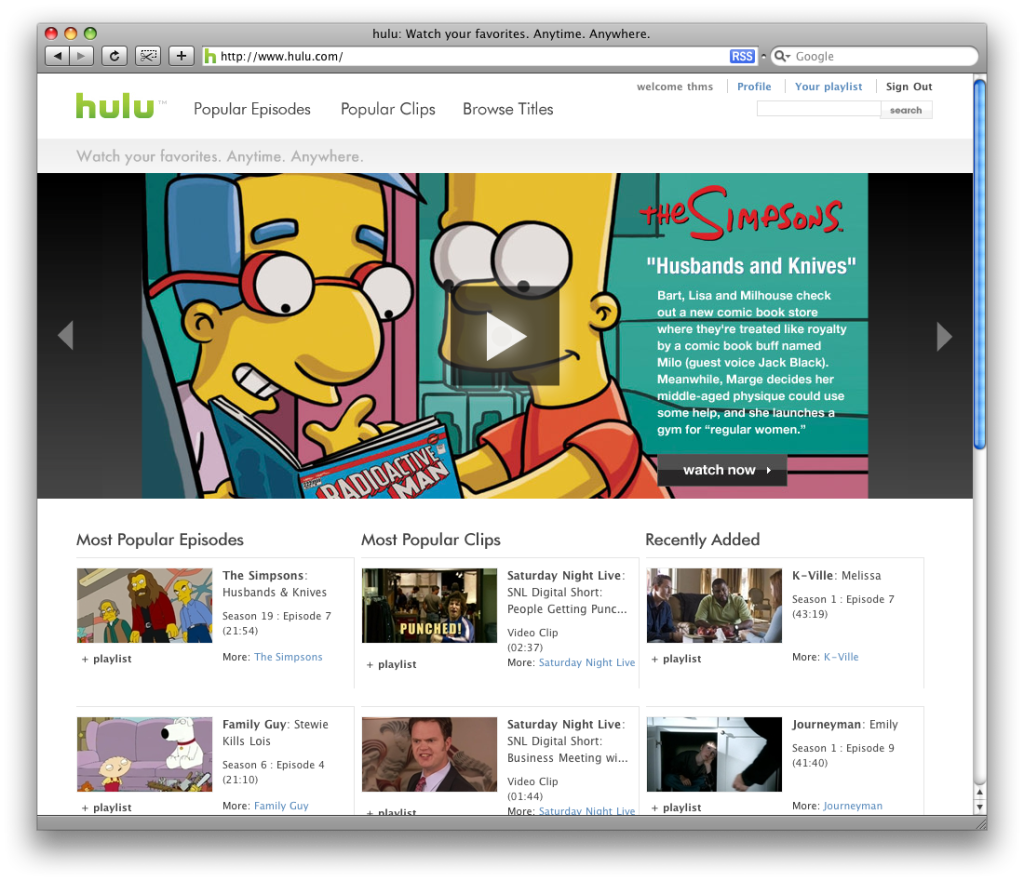 According to various media outlets, Hulu has chosen Mike Hopkins, a veteran of Fox (NASDAQ:FOXA) Networks, to take the reigns as chief executive officer following the departure of Jason Kilar earlier this year — Andy Forssell has been serving as interim chief executive since that time.
For Hulu, which is a joint venture between NBCUniversal (NASDAQ:CMCSA), 21st Century Fox, and Walt Disney Co. (NYSE:DIS), onlookers have suggested that the appointment of Hopkins might signal a shift away from producing original Web shows and towards a support of traditional TV providers and its television network owners and partners.
While Forssell stepped into the role as interim chief executive officer, having driven Hulu's original programming strategy by commissioning shows like "Battleground" and "The Awesomes," Hopkins brings 15 years of experience as a distribution executive at Fox where he was responsible for negotiating carriage deals for FX and other channels owned by 21st Century Fox.
Hopkins' most notable recent moves include making sure that Fox Sports 1 — Fox's newest sports network — and FXX — a spin-off of FX — were widely available to viewers through cable and satellite.
A shift back towards support of traditional networks would make Hulu a potential hub for TV Everywhere — the concept that subscribers should have the ability to stream shows wherever and whenever they want.
Hopkins' experience at Fox Networks has given him a strong pool of knowledge to leverage in Hulu's push towards TV Everywhere in a distributing landscape that has so far been unable to capitalize on demand. While inconsistency between platforms, broadcasters, and networks remains one of the largest roadblocks to success with subscribers, the combined efforts from Disney, Fox, and NBCUniversal has the potential to bridge the gap in a big way.
Hulu — currently providing a free platform and a paid service that allows users to easily watch programming on their televisions, called Hulu Plus — seems to show that the paid model has enormous potential that remains mostly untapped. Hulu Plus currently has more than 4 million subscribers, and its relative success seems to signal that similar on-demand services from cable and satellite providers could likewise find success in time as the threat of cord-cutting becomes more and more common.
Following Fox and Disney's decision not to sell Hulu in July (NBCUniversal gave up its voting rights following its acquisition by Comcast in 2011), the two co-owners decided to invest $750 million into the joint venture — an investment aimed at program acquisition, program development, marketing, and technology. Last month, Hulu licensed a variety of shows from the BBC and has ordered a second season of the animated comedy The Awesomes from creator Seth Meyers.
Investing Insights: Does Sirius XM Radio Support a Bullish Run?